mytest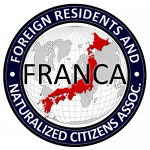 UPDATES ON TWITTER: arudoudebito
DEBITO.ORG PODCASTS now on iTunes, subscribe free
Hi Blog. I got the following from the organizers of demonstrations against dolphin slaughters in Taiji, Wakayama (subject of documentary "The Cove"). Comment follows:
//////////////////////////////////////
Posted By: Fonda Berosini
To: Members in "The Cove" – Save Japan Dolphins
UPDATE: Sept.1 Taiji events cancelled
Received August 20, 2010
For several important reasons, we have decided to cancel our plans in Taiji, Japan for Sept. 1st (the first day of the annual dolphin slaughter.)
Most importantly, we received word that an extreme nationalist group known to be violent is set to confront us in Taiji. Our work in Japan has never been about physical confrontation. Since "The Cove" premiered in theaters earlier this Summer, we believe we are making progress by bringing the truth to the people of Japan about the dolphin slaughter and about mercury-poisoned dolphin meat in markets. We will not play the game that the nationalist groups want us to play – we will not have it become "us versus them."
"We" are now more than 1.6 million people from 153 countries, including Japan. The militant nationalist groups may gather as they like in Taiji; we will be elsewhere in Japan, talking to the media, explaining the problem, and making sure the public understands that we are not there to fight, but to work together.
I know some will be disappointed, but I really think we can do better elsewhere at this time. Please know that I'm not concerned about my own safety, however many supporters – some from this Cause – are planning to join us, and I won't risk their well being.
We will not abandon the dolphins in trouble in Taiji and other fishing villages. In fact, moving the event will allow us to show the full scope of the problem. Several other communities along the coast of Japan have dolphin kills, although most have abandoned the drive fishery that was depicted in The Cove. And there is also the broader issue of captivity. We would like to discuss these issues in a neutral, conflict-free environment.
Thanks for your understanding. To follow our next steps in Japan, I invite you to check my blog:
http://www.savejapandolphins.org/blog.html
Ric O'Barry
Campaign Director
Save Japan Dolphins
Earth Island Institute
ENDS
//////////////////////////////////////
COMMENT: Debito.org is following this case with interest because it offers one template for activism in Japan (a society that in my view eschews activism of this sort because historically it has been associated with extremism).  The outcome of this case, with so much time, effort, and publicity invested, will of course affect the efficacy of future grassroots protests in Japan.
The development above has stirred mixed feelings in me because:
1) The decision to cancel and move elsewhere the demonstration is understandable because we don't want violence to mar the demos (and I think some of the groups will make good on their threat of violence — the Japanese police have a habit of not stopping public violence if it's inflicted by the Right Wing: examples here, here, here, and within the movie Yasukuni).  Only a violence-free demo will reassure an already tetchy Japanese public that not all demonstrators are extremists.  One would need the non-violence discipline and training of MLK's followers in places like Birmingham and Selma; when faced with biting police dogs and fire hoses, they managed to keep cool heads and evoke public sympathy.  Thanks to the media, of course, who published photographs showing who the one-sided perpetrators of violence were.  There is no guarantee of that in the Japanese media (no doubt there would be plenty of domestic outlets either trying to create faux balance by finding fault with both sides, or just saying that the intruders were there making trouble).
but
2) In principle, giving in to bullies only makes them stronger, and if the Rightists are able to deter demos in Taiji by threatening violence, then what's to stop them from threatening the same elsewhere, especially given the anti-Leftist/anti-intruder police and media sympathies I mentioned above?  Whenever any group is able to successfully hold public safety hostage, violence (or the threat of it) will in fact be more encouraged.  Where the demo lines can be drawn, especially in a society that needs police and community permission to even hold a public rally outdoors, will be perpetually gray.  So why not draw them in Taiji?
This is just an internal debate I have going on inside of me.  What do others think?  It's been one hot summer this year, let's hope cooler heads prevail and nobody gets hurt.  Arudou Debito on vacation.
PS:  I've put this question up as a blog poll, in the right-hand column of any blog page.  Let us know what you think.