mytest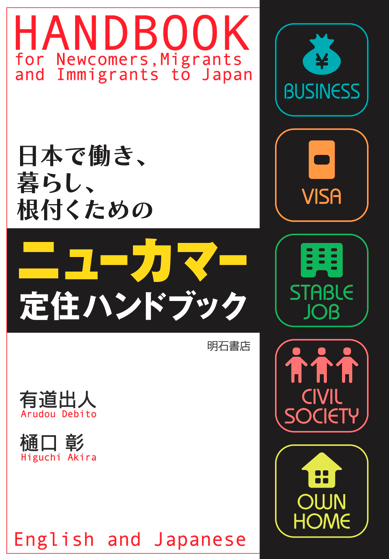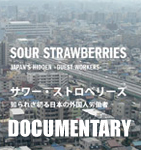 UPDATES ON TWITTER: arudoudebito
DEBITO.ORG PODCASTS on iTunes, subscribe free
Hi Blog.  Now in Calgary after one day (more than that, actually) flying from Narita to Los Angeles, then transferring to San Francisco and finally here.  Redeeming air miles gets you some pretty circuitous flights.
One of the most frequent questions I get is, "Now that you've given up your American citizenship for Japanese, what kind of reaction do you get from US Customs with a Japan passport?"
Well, actually, up to now, not all that bad.  First time I went back was in 2005 (I never left Japan once between 2000 and 2005; boy that's hard core), and that was Newark on the way back to Japan after getting to Montego Bay via the Peace Boat.  (The Jamaicans, btw, were so amused by my passport that they took it to the back room for a quick guffaw amongst themselves before letting me pass.)  US Customs gave me a look, asked me what I did in Japan, how long I would stay, and that was it.  I thanked him for the painlessness of the procedure, and spent the night drinking with Rutgers law school grads Curzon and friends.
Second time was more interesting.  Went to San Jose with my university students in 2006, and the African-American gentleman manning Customs did do a double take, then talked to me in Japanese about where I was going and how long I was staying.  No altercations, no incidents with my students (who didn't speak much English and were happy to meet that Customs officer), easy peasy.
Other times also, no real issues.  Taking the train from Vancouver to Seattle in October 2006 (I always wonder why American Customs is allowed to have their border check IN VANCOUVER STATION itself — the Americans certainly wouldn't allow another nation to plant their Customs flags on US soil), the officer actually talked to me for about ten minutes about potential places to eat and see in Japan (he was going there with his Korean wife in a few weeks); had to break off conversation because the train was about to depart.  Other visits in 2007 and 2008 also passed by without interrogation.
But this time was different.  Landing at LAX yesterday, a buff tattooed officer did more than just a few double takes, and, in addition to the regular questions about how long, birthplace, and what I did for a living, wanted to know why I was coming in on a Japanese passport instead of an American one.  "Japan does not allow dual nationality," I explained.  "So you have no other nationalities?"  No.  "Wait a minute, I'm going to have to talk to my supervisor.  I can't let you in on this passport if you still are an American by birth."  I let him check, but I'm not sure if he'd get the concept of an American actually renouncing.  He came back and gave me a smile (rare for these people, as you know), and said, "Anyway, welcome back.  Enjoy your stay."
It was a nice welcome after all that, especially given the inauspicious beginning of this trip at Narita.  Let me back up a few hours:  When I first checked in at NRT, the ticket clerk asked, "Have you checked in with ESTA?"  What's that?  "The Electronic System for Traffic Authorization.  Every non-citizen going to America has to check their passports in with the US Government before departure."  Oh oh.  Er, no.  But I'm only transiting to Canada.  "Doesn't matter.  Okay, go to the internet terminals down at the end of the hall and check in online.  Should be pretty quick.  You've got three hours."
So we unpacked my computer, got a day pass for online use, and went to the ESTA site.  It requires name, address, passport, date of departure, airline (hell, there are lot of them, and United was far down the alphabetized list) and flight number, a list of questions you should answer "no" to, the address you will be staying at in the US (no option for people transiting).  And oh, fourteen USD for those who qualify for the visa waiver program.  Credit cards accepted.  Humph.  How convenient, for them.
I typed in all the info with middle finger raised and got a screen which said, "AUTHORIZATION PENDING:  …A determination will be available within 72 hours.  Please return to this web site…"  That's where I began to get pretty antsy.  My passport still has my previous surname (Sugawara) on it, and four pages later an official amendment indicating that my surname is now Arudou.  But when we tried to use the automatic check in, "Sugawara" came up in the scanner, with a button to press saying "Is this the same as the name on your ticket?"  (It wasn't.)  The MOFA hadn't gotten around to updating their records after four years, I guess.  Maybe that was what snagged me with ESTA.
I took my computer screen back to the ticket clerk, where he said, "Hm, that's the first time I've ever seen that.  Let me try to see… Oh, look, it's just come up.  You're cleared.  Here are your boarding passes.  Enjoy your near-heart-attack."  Okay, I made that last one up.
So if the ticket clerk was Charon piloting me over the River Styx, the tattooed Customs officer at LAX was Cerebus at the gates of Hell.  And LAX was indeed a reasonable facsimile of it.  Consider this:  We have to get our baggage, of course, but they came to a different carousel than the one announced on the plane (and there was no sineage saying that the emerging bags were from our flight).  Then I saw a sign saying "Connecting Flights", waited twenty minutes in line, and found out that it was actually lost baggage claims.  "No no, you go dere, dat line", said the clerk.  "But that's not what your sign says."  "You go dere, dat line," was the automated response.  So I joined everyone else in an enormous line to hand in the tickets that say, "We are not bringing in any fruits or vegetables or whatever into the US", which required an individual passport check again with only two people on duty (took about another 45 minutes).  Then I followed the signs to Connecting Flights, got into another line, and was told after another fifteen minutes that I just needed to hand my bags to "dat guy over dere", since they were already tagged through to YYC (then why the hell did I have to collect them myself, then?).
Bags stowed, I followed the CF (no longer "Connecting Flights"; more like "Cluster F*ck") signs, and felt like I had been Barnumed ("Come see the Egress"), as I found myself out on the street!  Some friendly guy came up and asked if I was looking for CFs and directed me down the street and up the stairs.  Then he asked me for a donation (as an Official Airport Volunteer, with embossed name tag) to his orphanage.  I begged off and got upstairs, only to be told by another TSA officer to get into another 45-minute long line to go through Security scanning again!  Finally through that, I was back in the transit zone.  But the LAX lounges looked in a state of permanent decomposition, and the TSA people acted as if they were defending a fortress, and we would be damn lucky if we were let into their compound.  No thanks for our cooperation, no pleases when requesting.  Just, "We're protecting you, so be grateful.  Or else."
And what was the Or Else?  I got a glimpse of it when talking to my Calgarian seat neighbor on the last leg of my flights.  I was noticing how Canadian Customs forms for "Are you bringing any fruits in?" allow for families to write their names on one tag (no individual tags lengthening the line), and don't even require a passport number!  He said, "Yes, my wife and I have separate surnames, and once we got to the head of the line the US Customs guy said we had to have separate tags.  So he crossed her name off and said, 'Fill this out and get back at the back of the line.'  I reacted and said, 'You've gotta be kidding.'  He didn't like that.  'You sassing me?', he said.  I tried to take it back, but he called for an officer to escort me to an interrogation room where I sat alone.  I couldn't go anywhere — he had confiscated my passport!  So after twenty minutes or so he came in and asked me the standard questions again about where and how long, then let me go to find my wife on the other side.  I don't say anything beyond 'Yes sir' and 'No sir' to these people anymore."  Wow, way to put travelers in their place.
Not ten hours out of Japan, and I was already missing it.  Customs people (not to mention Narita Cops and their random racial profiling) there can be pretty surly too, but at least things are signposted, and somebody is making an effort to be clear about where you're supposed to go and what you're supposed to do.  And the transit lounges, although Spartan, are still clean and reasonably airy.  LAX was, in a word, a shithole.
I've seen it before at other decrepit airports in the US (try JFK), but what a great impression to leave upon visitors to the US — one of decay.  Enough people have complained about Japanese airports (particularly Narita), and there have been improvements (Haneda, Chitose, Centrair, and KIX are all decent if not downright nice, and even Narita has have gotten better).  Japan takes very seriously its impression overseas and works on it.  America just doesn't seem to care — hey, you're lucky if we let you into our fortress.  I'm sure Ellis Island too was a shithole.  But at least you only had to go through it once — it's not a major international hub for citizens too.  What kind of place takes more than two hours to allow people just to get on a connecting flight, and charges them for the privilege?  One that doesn't deserve my ever going there again.  I got to YYC, got my bags, and was outside and all done within fifteen minutes.  Oh Canada!
Other American airport horror stories welcome.  Seems like the American airline industry is on a race to the bottom for standards of customer service.  Some airports have already essentially become bus stations.  I look forward to getting back to Japanese standards.  Arudou Debito in Calgary