Posted by Dr. ARUDOU, Debito on April 10th, 2012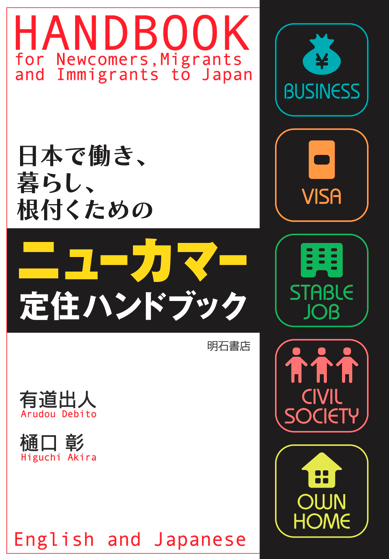 UPDATES ON TWITTER: arudoudebito
DEBITO.ORG PODCASTS on iTunes, subscribe free
Hi Blog.  As spring gets underway in the population centers of Japan and people go out partying under the cherry trees, here's a rather unpleasant development that JDG reports:  anti-gaijin vigilantes, who take it upon themselves to police people they suspect of potential unsavory behavior (in a reportedly less than micro-agressive manner) under rules they purport to know.
This isn't the first time, of course, Debito.org has heard about anti-NJ vigilanteism in bored power-hungry Japanese ojisan.  There is the officially-sanctioned stuff ("Japan Times: NPA to entrust neighborhood assoc. with more policing powers, spy cameras" Debito.org July 1, 2009), and even the Chounaikai neighborhood associations (historically used to help the prewar Kenpeitai Thought Police increase their snooping abilities). But there are also "citizens' groups" (see "TV Asahi 'Super Morning' rupo re Shibuya Center Gai citizen patrols harassing buskers, NJ", Debito.org January 10, 2011) and other busybodies interfering with and taking nosey pictures of NJ going about their business in public (ending up as fodder in places like Gaijin Hanzai Magazine). Then there's the quick mobilization of society whenever NJ are around anyway (as in the Hokkaido G8 Summit of 2008, where "local residents" and "advisors" hundreds of kilometers away were summoned to defend Japan from within (see The Japan Times "SUMMIT WICKED THIS WAY COMES, The G8 Summit gives nothing back, brings out Japan's bad habits", April 22, 2008, where "3000 amateur "local residents" and "neighborhood associations" in Ikebukuro and Shinjuku, [were called upon] to "watch for suspicious people" around "stations and important facilities").
Golly, compared to this, self-appointed hanami police look like nothing. Except when you fall under their dragnet for harassment just for sitting on a blue tarp while foreign. Is this happening to anyone else? Arudou Debito
//////////////////////////////////////////
April 10, 2012
Hi Debito, Hope you are well. Just wanted to share this story with you, maybe some of your readers have had similar experiences.
On Sunday (8th April) I went via Hankyu Kurakuenguchi station to Shukugawa, where along the river bank many people enjoy hanami every year. It is (apparently) a very highly rated location on a national scale.
I have been meny years with Japanese friends, and have never had a problem. However, this was the first year that I went early and alone in order to secure a nice spot. Shukugawa has rules on it's website (such as no 'reserving' of a spot with unattended blue sheets, and you must not enter the roped off areas around the tree roots), which I read in advance.
I arrived at 10.30 am, and immediately I found a nice spot and stopped, then some old guy started hassling me to move on, saying that I wasn't allowed to stop there. I told him to shut up, and then ignored him (thinking he was just some grumpy old codger), but as I was setting out my sheet and blanket, four more old guys came along to join him, and tried telling me that the place I was in was off limits. I pointed to the Japanese groups set up all around me, and asked 'What about them?', but the old guys just ignored my question, and told me that they would call the police if I tried to give them any trouble.
I know I wasn't breaking any of Shukugawa's rules, so I just ignored them and waited for the rest of my group to arrive. For the next hour the group of five old guys stood over me, coming over every 5 minutes to ask me if I was going to move on, or asking me if I didn't think that I was selfish by taking up so much room (one blue sheet), and even taking my photo twice. I told them that it was against the law to take my photo without my permission. I took theirs only after that (see attached photo).

When my NJ and Japanese friends turned up, the old guys took off pretty sharpish.
I realize that this is not an earth-shattering case of discrimination, but I think it is important because:
a) I wasn't breaking any rules. By taking my photo, the old guys are breaking the law.
b) I don't like unelected volunteer jobsworths bullying people around.
I want to make sure that other NJ know their rights when confronted by old gits like this. Sincerely, JDG
ENDS