mytest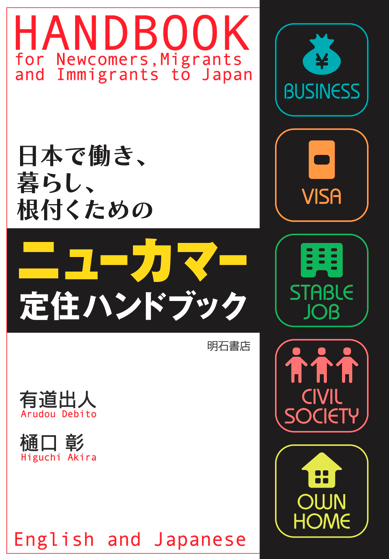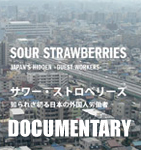 UPDATES ON TWITTER: arudoudebito
Hi Blog.  As is my wont, I don't like to leave exclusionary business practices alone.  Even if that means letter writing and cajoling people to cease a bad habit.  What gets me is when even cajoling doesn't work, and the cajoled turns uncharacteristically rude towards a paying customer.  Then I get mad.
Background:  Last October, I attended a writers' conference in Kyoto, and discovered that even in September just about all hotels in Kyoto were booked (it was approaching peak fall color season).  The only one left was a place in Fushimi that advertised online that they refused anyone who could not speak Japanese.  This is, by the way, contrary to the Hotel Management Law (Ryokan Gyouhou, which can only refuse customers if all rooms are taken, or if there is a health or a "public morals" problem).
I tried to vote with my feet and find alternative accommodation, but wound up having no choice, and made the reservation with the Fushimi place.  I did, however, the night before going down, find last-minute alternative accommodations at an unexclusionary hotel (at more than double the price).  Then I paid in cash by post to the Fushimi place the sizeable cancellation fee for the last-minute switch.
But I also enclosed a handwritten letter telling them why I cancelled, expressing my discontent with the rule that people would be refused for a lack of Japanese language ability (what with this tourist town, there are always ways to communicate — including speaking electronic dictionaries; how does one judge sufficient "language abilities"?  and what about deaf or mute Japanese? etc. etc.).  I also asked them to repeal this exclusionary rule, pointing out that it was an unlawful practice.
I got a rude reply back.  Without addressing me by name, I got a terse letter without any of the formal aisatsu or written tone that a customer-client relationship in this society would warrant.  It also included further spurious insinuated logic that since they couldn't speak any foreign languages, this business open to the public was somehow not bound to provide service to the general public.  They also categorically denied that their rules are unlawful, coupled with the presumptuous claim that since they didn't refuse me it was odd for me to feel any disfavor with their system.  And more.  In other words, thanks for your money, but we can do as we please, so sod you.
Now I'm mad.  I sent this exchange off yesterday with a handwritten note to the Kyoto City Government Department of Tourism and the Kyoto Tourist Association, advising them to engage in some Administrative Guidance.  The latter organization has already told me that they are a private-sector institution, and that since this hotel is not one of their members they have no influence in this situation.  And if the city does get back to me (I've done this sort of thing before; government agencies in Japan have even abetted "Japanese Only" hotels), I'll be surprised.  But I'm not letting this nasty place slide without at least notifying the authorities.  This is just one more reason why we need a law against racial discrimination.
Here come the letters I sent, scanned, plus the reply.  Click on any image to expand in your browser. Arudou Debito in Sapporo
(And a quick word to the Protest Letter Police:  I'm not in the mood to have my grammar corrected, so don't bother; my letters below have not been proofread by native speakers, but I think they get my points across just fine.  I'm doing the best that I can, and if you think that a letter has to be perfect before it goes out, and I'm somehow "shaming the entire gaijin community" if it's not, fuck off.  Here are the letters warts and all.)
My letter to the Hotel, Kyou no Yado Fushimi:
My reservation, two pages, with their exclusionary rule based upon language ability:
The hotel's reply:
My letter to the Kyoto authorities:
ENDS