Posted by Dr. ARUDOU, Debito on July 9th, 2011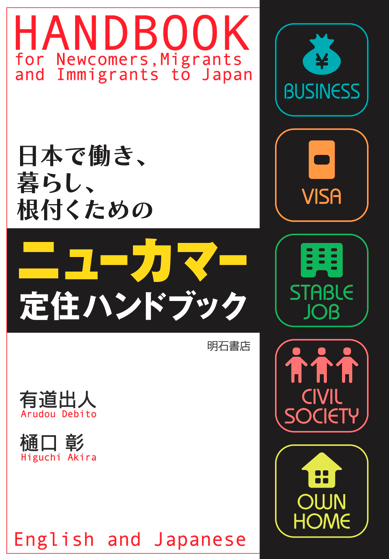 UPDATES ON TWITTER: arudoudebito
DEBITO.ORG PODCASTS on iTunes, subscribe free
Hi Blog.  A friend of mine sends this crie du coeur about bureaucratic attitudes towards multicultural children in Japan's most cosmopolitan city, at the Shibuya Ward Office, no less.  Have a read.  Used with permission.  Arudou Debito
////////////////////////////////////////////
In Praise of Pediatrics but Why Bother if You Steal the Future?
July 7, 2011, by "Bitter Valley"
A few weeks ago my wife gave birth to a beautiful baby girl. Not a "half" (I am British, my wife is Japanese) but a "full" person we hope will have a wonderful bicultural future. I felt encouraged when my Japanese father-in -law, who is in his 70s, beamed at her and me and said "nice mikksu!"  Good one!
I've promised myself that I am not going to get needled by the word "haafu" despite the fact that I don't like it. I've talked to a lot of people I trust people who are my friends who are Japanese and they assure me that it's meant as a complement. In fact women friends tell me they are jealous, and they wish they had a "haafu" as well. I still don't like the fact that there are jarring connotations with the word and basically I would rather our daughter be considered as a person first, and not a person instantly differentiated on others based on her racial heritage. But I figure you pick and choose your battles and respect the culture you are living in, right?
Fine, right? Great. Mixed race kids of the world are the future anyway. Or so I figure.
Perhaps not in Japan, but that's Japan's grave to dig, isn't it. If you'd rather have a robot help you in your own age than have a foreigner, then I think you deserve your selfish loneliness.
My dad-in-law, a traditional Japanese otosan in just about every department, is fine with me as a son-in-law. He's able to look beyond his programming (gaijin are worse than us, better than us, gaijin are automatically this and that…gaijin…yawn)….
He's already the doting dad-in-law. And one of my august aunties, who loves to drop names of the LDP politicians she rubs shoulders with (or maybe hair net line, she's not that tall), you know, young radical progressives such as Nakasone and Fukuda, ASKED me to become a father, as she couldn't have kids.
So great, mixed race, bi-nationality kids are fine with my in all other respects, conservative in-laws and inner family. Another comfy warm blanket of love enveloping my beautiful little infant daughter?
Well- NOT, according to the petty bureaucrats at Shibuya Ward Office.
But that's getting ahead of things. I want to split this message into two parts. The first part is about the wonderful care my wife received at one of Japan's leading pediatrics hospitals. The second half contrasts it to the shabby and stultifying misinformation she received from nobody local administrators in the ward office.
In Praise of Pediatrics
First of all, praise where praise is due. While I've had the odd "miss" going to a yabuisha (the neighborhood quack clinic). The best advice I've had from friends about going to the local clinic down the road is know what's wrong with you first, and you'll be fine.
But I've found Japan's health service has done me fine over the last decade. Over the years, due to stress, age, Karate competitions and injuries, and even the odd car crash, I've broken bones and been rushed at low speed (c'mon, you know what I mean) in ambulances to around half a dozen hospitals in Japan and been saved from at least one life-threatening condition. My wife jokes that I've been carted around so many hospitals in Tokyo that I could write a tour guide. And I've found that at least the younger doctors who have treated me in major hospitals have been excellent. You have to have a lot of confidence in a stranger who is going to stick a huge needle through your back into your lung to drain it. And, as much as one can be fine about such things, most doctors I've had in this country have engendered confidence.
However this is submission is about my wife and daughter, not me.
Thanks to the staff at the 国立成育医療研究センター研究所, the National Center for Child Health and Development, my wife and child were pulled, lovingly and caringly, through a difficult situation. Rushed to hospital just as it turned June, the hospital managed to stop our daughter (due date July 21) being born at 32 weeks and facing weeks in an incubator, worries about her little lungs. Of course survivability is virtually guaranteed at that stage, although as an expectant father, you'd be worried about the virtually — virtually just doesn't cut the mustard when you are talking about your own daughter. And long term health consequences are really reduced at a birth at 32 weeks, compared to a very early pre-term birth. Basically the doctor said every day in the womb is a better day for our daughter's future.
Two and a half weeks strapped into drips in both arms was a small price to pay for a beautiful little girl born naturally.
The key message is that all the system worked as it should, and the result was a beautiful baby girl. Our local clinic spotted the symptoms early. We were informed exactly what was going on. They immediately put my wife on medication and attempted to stabilize her. They then quickly decided my wife's condition required specialists. Instead of the nearest major hospital, they whisked her off to Japan's number one pediatrics hospital.
Before the decision was made to take them to the National Center, we already knew the permutations, everything was done with our knowledge and consent.
And it was the same at the National Center. Where the majority of the doctors — yes the doctors — are women. If you are as cynical about Japan as I have become in some areas, then this will be a pleasant surprise. And there are male nurses there as well. It's a great place to have a baby, frankly.
If you take away the stress and worry of the whole affair, we were treated just superbly. Dr. K (in her mid-30s) would come on duty when she was off when I rushed from the office (usually trying to get there by about 19:30) and make time to tell me exactly what was going on. She gave us permutations, told us what the options were at each stage.
The best thing about it is that she would make decisions to push for a natural birth, if (a) (b) (c) (d) (e) were to happen, whereas the older consultant (a man) was pushing for a caesarian. At every stage Dr. K made sure that we were informed, got our consent, gave us a run-down of the risks and possibilities, permutations. And, the point has to be made, in no baby or patronizing Japanese. Friendly, professional, matter-of-fact.
It was one of the times when I felt in this country that I was being treated as an intelligent, middle aged person, and not as a gaijin. Why should I be so surprised about this? Why, in my mid-40s should I just not accept this? Is this not natural?
Which brings us back to earth in part II of this long missive- dealing with the petty bureaucrats in "Bitter Valley."
Bitter Valley
One of the things I have noticed in dealing with Shibuya Kuyakusho's gaijin section, or what I would call brainwashed Japanese people who can speak English and are always putting barriers between themselves and gaijin while professing to do the opposite, is how we are always put back to square one.
I might own a couple of properties here, run a company, write books, be recognized as an expert in my field OUTSIDE Japan's petty bureaucracy, but when it comes to dealing with these people, it's always back to square one.
You are a gaijin, and therefore we will treat you as one.
In my dealings with petty bureaucrats in Shibuya Ward Office, I've faced the ridiculous situation where the bureaucrat will completely ignore me and just talk to my wife, mouth baby Japanese at me, tell me how good my Japanese is for doing basic things like writing my address or something. You'll understand what comes next — and then fail to completely understand me when I ask a real question, or completely disengage when I attempt a real conversation, so that my wife re-repeats what I have told the other person. You know, the terrible triangle — we've all had it. I'll say something. The person will look at me stunned or ignore me. My wife will repeat what I said. The person will engage with her and ignore me. Yes, this has happened to me at successive times at Shibuya Ward Office.
I am used to these petty insults- these people are trained to be stupid and in my cynical mind, I sometimes think getting one over the gaijin is just about the only fun they have in their petty drab paper shuffling experiences. You know, the fact that you speak read and write Japanese means nothing. You are a gaijin and you are zero. This is the basic mind set. You get people who are actually human about things, but IMO, there is almost no one more guaranteed to gaijinize you than a bureaucrat.
My wife has hitherto regarded these sort of situations as dealing with petty insects, really. To maintain the wa she never looses her temper with them, and puts up with it, although she did open up when the tax office were being particularly lazy in dealing with one of our issues. I watched as FIVE people shuffled our bits of paper around several desks at a sort of necral pace.
As for me, my core attitude is: who on earth are these people? You gotta have wa? Give me a break. Don't patronize me!
Overall though my wife is a model of patience (she has to be, putting up with me for a start), and while on my side, tends to choose the path of least resistance to get whatever bureaucratic crap has to be got through gotten through.
But not this time. Oh no.
This time, the boot was firmly on her foot.
For the first time she was dealing with the biracial/ cultural future of our daughter close up, in focus.
Just before she was discharged from the hospital she decided to call up Shibuya-ku to find out about the teisuzuki for dealing with our little mite's registration. I overheard the call.
My wife is already depressed that I am just a footnote on the family honseki, which she regards as a real shitsurei to me. You know, what the hell am I then, some kind of fucking appendage? Who are the racists who would do that to someone? Of course its the homusho, and frankly, they don't give a fuck. It's their country, they must protect the Yamato Race, and gaijin are either help or entertainment, and either way, are to be policed. End of story for them.
Let's move on with the story.
But the attitude of the petty bureaucrat really shocked her. It was a time of really waking up to the situation. She was asking about registration, and the conversation got very heated about my daughter's family name.
I am in the middle of changing my name by deed poll to reflect our daughter's biracial heritage and also to pay respect to my wife's family.
Why I am bothering to do this is to respect them, who have been completely supportive of me and repeatedly defended me against those who would gaijinize me (police, petty customs officials, etc.) by defending me as one of us, our family. I figured that if my wife's conservative family would bring me inside and protect and defend me against anyone trying to to divide and rule us, I should honor them.
But when my wife broached the subject of dual nationality with the official, the tone turned hard.
"No, she can only be registered in your name." What about her dual nationality "No, she has no dual nationality. She is Japanese."
Until this point, I could understand the position of the official. Not support it, but I could see the point of view. We need as many new kids as possible. This is Japan. We think she is Japanese. But it was the following elements that really angered my wife:
But as the father is English, doesn't she get a choice? she asked.
"No, she is Japanese. This is not like America, you know, where anyone can get nationality just by being born there," the bureaucrat spat out, obviously scornfully.
"This is JAPAN. She has Japanese blood. She is Japanese." (My emphasis, but I could hear the horrible little person on the other end of the phone…)
Wife: But can't she choose later?
"No, she is Japanese!"
My wife shouted down the phone to the effect of: "How dare you tell me my daughter's business? She can be Japanese or English, or both if she wants, because she can keep both passports."
She cut the phone and looked at me.
She said: "The Japanese system is broken."
We are seriously thinking of getting out of this country and its antediluvian attitudes to race and nationality. I just think this nationality by blood stuff is, quite frankly, racist. My wife thought it grossly unprofessional to flat-out misinform her about our daughter's future.
To me, the tragedy is in the irony of the fact that Japan has a finely tuned, modern, caring, forward-thinking medical system that fought for our daughter's life on the one hand, and a tired jaded, petty and racist legal system that would seek to deny her basic freedoms as a potential citizen of Japan or England.
It seems that one end of the Japan's bureaucracy has invested a fortune in preserving and nurturing and promoting life, while another part of the bureaucracy seems intent on stunting it. I went from being a father to being a gaijin and an issue to be swept away like it didn't exist in the bureaucrat's mind. My wife is Japanese. Our daughter is Japanese, because she has Japanese blood. I am nowhere.
Thanks a lot. Cheers. But actually, up yours.
Japan's koseki system and the sort of petty nationalism/xenophobia exhibited to my wife hark back to 19th century racism and imperialism. It made my wife, who was recovering, sick.
It would of course be shocking and horrifying if Japan had trapped its attitude to medicine, health and healing to 19th century attitudes and assumptions. Yet the legal system in this country seems trapped in some sort of filthy 19th backwater of stupidity and ignorance.
ENDS