Posted by Dr. ARUDOU, Debito on December 15th, 2011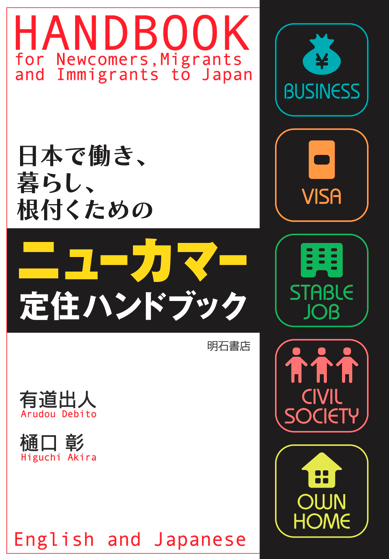 UPDATES ON TWITTER: arudoudebito
DEBITO.ORG PODCASTS on iTunes, subscribe free
Hi Blog.  As we start the countdown to the end of the year, let's turn to feedback from Debito.org Readers who have written in over the months to talk about the arbitrariness of Japan's bureaucracy towards NJ.  First off, check this out:
////////////////////////////////////////////
December 5, 2011
Hello! I love your site, first off, as it makes me feel like my frustrations, my concerns, all of it are understood by someone else. Thanks.
My fiance and I went to get married today, and from the second we walked in the door it was: "…oh." I understand that there have been many occasions of abuse of the system, but my fiance called the offices to ask what we needed to register. We took everything, but the second we walked in the door, it all changed.
My fiance tried to convince me it was HIS fault that the office needed more "proof". I told him to not give me a load of BS, and eventually he admitted that the staff even told him point blank: "Look, it's different because you are marrying a foreigner. If she were Japanese you wouldn't have this problem, but she's a foreigner."
We brought every single document that they asked for. He called, made a checklist, and we brought it with us. Now they need everything from all of my "foreign proof and documentation" translated, extra stamps, his parents permission for him to marry me, etc. They told him none of that would be needed when he called, but when it came time to actually "seal the deal", and we were standing in front of them, that is what we were told. We double checked with my embassy, etc, and we got told the same thing: "You don't need any of that in your ward, just what you already have". The items they ask for aren't even on the ward's website.
What should I do, as I don't feel this should be allowed. I looked at your site, but didn't see it mentioned about what one should do if it is a governmental institution itself.
I've dealt with so many sideways looks, been asked not to enter into establishments down south, etc, all because I am not good enough. I am "gaijin". I'm not sure how you take it. My Japanese professor in college told me he left after 20 years, despite having a fiance, as he couldn't take it. No matter what he did, he was still always "gaijin". I understand, finally, what he means.
You are a strong, strong person for having been here so long. My hat is off, permanently, to you. K
/////////////////////////////////////////////
I responded:
/////////////////////////////////////////////
December 5, 2011
Hello K. What kind of a place was this? A country bumpkin area, a city ward office? It might take an hour or so to register, but no, none of this is required. My belief if that you got bum staff that day who don't know what they're doing (problem is, I don't think the staff will change from day to day). My best suggestion is that you change ward offices (reregister your husband's honseki at a different address, via a family member; someplace more modern and used to international marriages). Marriage in Japan is supposed to be pretty easy, comparatively.
More advice in our Handbook for Immigrants at http://www.debito.org/handbook.html
Shall I blog this for more advice from others? I will anonymize your name, of course. Just make it clearer what kind of place this is (even if you don't give the exact location). Please let me know. Bests, Debito
/////////////////////////////////////////////
To which K replied:
/////////////////////////////////////////////
December 5, 2011
Hello and thank you for replying so quickly. I know you must be a very busy person. I appreciate it.
Actually, it was in Edogawa-ku, Tokyo. I came home so mad I could spit, and bitter at the country. I was searching the Internet for advice about discrimination in Japan. I'd looked at your blog, but didn't see information about discrimination by a government service so was checking elsewhere. You are, however, the only good site with good, current information that I could find, so I decided to email.
It is pretty surprising though, right? I'd expect Tokyo, and Edogawa-ku which is a family area, of all places, to have a more liberal view.
Please blog about it, if you'd like, as I'm interested if other Tokyoites have experienced the same. My fiancé said a lot of foreign women like me, but who wanted to become hostesses or some such, have abused the system so he was expecting some hassle. I say: why should it matter where I am from? Why should the system be so vastly different for foreigner and Japanese marriage in the first place?
I think what insulted me the most was the staff saying to him that the reason it was different because he was marrying a foreigner, straight to his face.
By the way, this was a separate office/branch of the city ward that only dealt with marriages and moving/change of residency. Thank you again! K
/////////////////////////////////////////////
COMMENT: So, what are experiences of others out there? I certainly didn't have this rigmarole, but I got married all the way back in 1989. My impression from others has always been that it's pretty easy to get married in Japan to a Japanese, period. Have things recently changed? Arudou Debito