mytest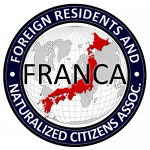 UPDATES ON TWITTER: arudoudebito
Hi Blog.  I often stop by an excellent website run by some young-Turk commentators on Japan called Mutantfrog.  Full of insight and well-thought-out essays, one caught my eye a few weeks ago regarding what the Savoie Child Abduction Case has brought to the fore about divorce in Japan.  I won't quote it in full (let's give the hits to Mutantfrog), but here's the link and an excerpt:
http://www.mutantfrog.com/2009/10/08/all-thats-wrong-with-international-divorce-in-japan/
Here's Joe's conclusion:
I don't have a wife or kids yet. Debito, who has written extensively about his own divorce and loss of children (a dreadfully sad story, but an excellent overview of how the system works here), chided me in a Facebook comment thread for daring to state my opinions while I lack skin in the game. Lest anyone get the wrong idea, I respect Debito, who gave me, Roy and Curzon the privilege of hearing his story in person a good year before he made it public. But where I come from, having no skin in the game is called "objectivity," and does not by any means disqualify an opinion.

For what it's worth, I do have some skin in the game, as I am engaged to get married early next year. While I have given up on my farcical plans to transfer my kids to an offshore investment vehicle, I am still very cognizant that the law (even as I think its mechanics should work) may bite me in the rear someday if my marriage ever breaks down.

Sadly, a lot of the discussion surrounding these issues, whether regarding particular cases or the system in general, devolves into parental narcissism, envy and finger-pointing. The whole framework of marriage, divorce and custody is ultimately not about what Mom or Dad wants: it's about protecting children and giving them a chance to inherit the world as capable individuals. So, as I see it, we have to approach it from that perspective regardless of which side we occupy on the wedding cake.
Of course.  So from a more neutral perspective, I conclude this:
NOBODY SHOULD GET MARRIED AND HAVE CHILDREN UNDER THE CURRENT MARRIAGE LAWS AND FAMILY REGISTRATION SYSTEM IN JAPAN.
NOT JAPANESE. NOT NON-JAPANESE. NOT ANYONE.
Because if people marry and have kids, one parent will lose them, meaning all legal ties, custody rights, and visitation rights, in the event of a divorce.  This is not good for the children.
Japan has had marriage laws essentially unamended since 1898!  (See Fuess, Divorce in Japan)  Clearly this does not reflect a modern situation, and until this changes people should go Common-Law (also not an option in Japan), and make it clear to their representatives that Japan's current legal situation is not family-friendly enough for them to tie the knot.
Some reforms necessary:
Abolition of the Koseki Family Registration system (because that is what makes children property of one parent or the other, and puts NJ at a huge disadvantage).
Recognize Visitation Rights (menkai ken) for both parents during separation and after divorce.
Recognize Joint Custody (kyoudou kango ken) after divorce.
Enforce the Hague Convention on Child Abductions and the Convention on the Rights of the Child.
Enforce overseas custody court decisions in Japanese courts.
Recognize "Irreconcilable Differences" (seikaku no fuitchi) as grounds for divorce.  See why here.
Shorten legal separation (bekkyo) times from the current benchmark of around five years to one or two.
Stock the Mediation Councils (choutei) with real professionals and trained marriage counselors (not yuushikisha ("people with awareness"), who are essentially folks off the street with no standardized credentials).
Strengthen Family Court powers to enforce contempt of court for perjury (lying is frequent in divorce proceedings and currently essentially unpunishable), and force police to enforce court orders involving restraining orders and domestic violence (Japanese police are disinclined to get involved in family disputes).
There are plenty more suggestions I'm sure readers could make, but chew on that for awhile, readers.  Arudou Debito in Sapporo