mytest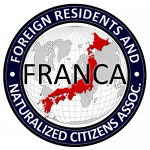 UPDATES ON TWITTER: arudoudebito
DEBITO.ORG PODCASTS now on iTunes, subscribe free
Hi Blog.  Another holiday tangent.  Enjoy.  Debito in Monbetsu
=====================================
REVIEW OF BOOK "JAPAN TOOK THE J.A.P. OUT OF ME"
By Lisa Fineberg Cook.  Published by Simon and Schuster Inc 2009
Reviewed by Arudou Debito
Simon and Schuster sent me this book this month for review, and I know not why.  I am probably the last person to whom you'd send a "Chick Lit" book (defined by some as a genre where the protagonist is a young female trying to make it in the modern world, dealing with issues that women face, whether it be learning how to stand on their own two feet, or just about them being passionate about career, style, personal appearance, shopping…).  But I did sit down and get through it.  I agree with the reviews on Amazon.com — it's "an easy read".  That's not much of a compliment, however:  If the most positive thing you can say about a literary work is that you got through it quickly, that's damning with faint praise indeed.
So let's get through this review and make it a quick read too.  Start with the obvious:  J.A.P.  Having a racial epithet cloaked as an ethnic slur (I hail from Cornell University, so am plenty aware of "Jewish American Princesses") in the very title already puts me off — as very culturally insensitive.  What were you thinking, S&S?
In fact, insensitivity is the recurring theme in this tome:  The first-person narrator is so self-absorbed that there is no space for anyone else.  There are a few friends here and there (or one stellar Japanese student enlightened by the protagonist's poetic guidance) that slot in at whim, but no particular impression is made on the reader.  In fact, aside of course from our narrator, we know more about her best friend overseas than anyone else who glides in and out of the work.  Even her newlywed husband is an undeveloped glyph who drops in occasionally, offering improbably perfect and concise bon mots designed to confirm or destroy her preconceptions.  But never mind.  The book is all about our J.A.P. girl empowering herself, moreover in a land where women apparently have no power of their own, and it's her task to enlighten them.  You go girl, for all of us!  Feh.
Reviews are supposed to give a plot synopsis, so let's get through that quickly too:  California Jewish girl follows her American husband to Nagoya (she even makes a "goy" joke about that) where they both teach English for one year.  She gets her comeuppance in quirky ways, as there is apparently no Starbucks in Nagoya (in 1999?  There is no date given but I place it then, since she mentions the US debut of TV show The Sopranos.), little English spoken, and few of the material or cultural creature comforts that satisfy her spoiled-girl whims.  She starts off, by design, as an unsympathetic character (hence the titled comeuppance).  However, like any newcomer in a predictable Hollywood flick, she not only learns to cope well enough (despite the natives) to stay in Japan and grow, but also to recommend to everyone (in a self-important interview in the back of the book) they try living overseas (I agree, of course, but one year abroad hardly makes one an authority on world travel).
After solipsistic battles with things like a washing machine and public transport, she finally takes us outside for some sightseeing in Japan (Hiroshima and shopping trips in Nagoya are highlights, of a kind).  But in the end the reader gets little impression of Japan beyond the stares, the crowds, some undeveloped allegations of anti-Semitism, and sundry interactions between her and some Westerners that could have taken place anywhere in the world.  Again, this character is so insensitive to anything beyond her sphere (she doesn't even try to learn the language) that there's no room left for Japan.  She and hubby leave after one year and return to the US to raise a family.  End of slide show.
In sum, the best I can say about the book is that the one character who counts in this book (guess who) is very well developed (if not overly so), and she has a very clear writing voice.  Hooray.  So why is she writing about Japan?  Because she has to get published by writing about something?  Hokay.  But this book is hardly something that can be advertised as a "memoir".  Memoirs are generally an autobiography — something that give us some idea of the world people live in.  This barely gives us the world that one this one person briefly dwelled.  Japan is a difficult and time-consuming place to get to know, even when you have an interest in what's going on around you.  Moreover even when you understand the language.  Neither happens in this book.  One year abroad — and as a functional illiterate at that — does not justify a "memoir" about a country published by one of the world's largest publishing houses.
Good for Ms. Cook for putting one over on them.  You go, girl!  Now let's hope S&S give some space to some more serious and knowledgeable writers about Japan.  There are plenty of them over here, trust me.  Ferret us out, Simon and Schuster.  We'll give you something much more empowering.
— Arudou Debito, author, "JAPANESE ONLY, The Otaru Onsens Case and Racial Discrimination in Japan", and "Handbook for Newcomers, Migrants, and Immigrants" (Akashi Shoten Inc., editions 2003, 2004, 2006, 2007, 2008, and 2009 respectively); columnist, The Japan Times, and Sapporo Source.
ENDS