mytest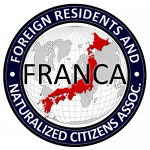 UPDATES ON TWITTER: arudoudebito
DEBITO.ORG PODCASTS now on iTunes, subscribe free
Hi Blog.  Here's a neat (in the American sense) proposal bouncing around to stagger Golden Week so that the holidays essentially follow the seasons as they progress up the archipelago.  For the record, I think it's a great idea (I am so fed up of having crappy weather during the GW holidays in Hokkaido; can't do much outside yet, don't want to go anywhere and face the crowds; and little money to do so even if I did), and would like to see it put into practice.
I don't see how anyone would object (except for perhaps the tourist industry itself, which might oddly enough prefer to keep charging peak rates.)  That said, when it was first floated on TV's Toku Da Ne a couple of weeks ago, the (old fart) panel was almost uniformly against it!  Some said they don't take any holiday during that time period anyway (oh, that's thinking outside of your lifestyle!), and head anchor Ogura even woodenheadedly said, "What would the media call the holiday?  I can't think of a name.  So I oppose it."  That's one reason I don't bother watching the self-indulgent and intellectually incestuous Toku Da Ne much anymore.
Excerpt follows from the Japan Times on how the plan would work.  What do others think?  Arudou Debito in Tokyo
///////////////////////////////////////////
Japan Times Sunday, March 21, 2010
Moves afoot to make Japanese holidays a pleasure not a pain
By TOMOKO OTAKE Staff writer
http://search.japantimes.co.jp/cgi-bin/fl20100321x3.html
A Japan Tourism Agency panel headed by Vice Land, Infrastructure, Transport and Tourism Minister Kiyomi Tsujimoto is currently discussing ways to divide the nation into five different zones whose Golden Week holidays would be staggered by zone. The panel is also calling for the creation of a five-day holiday in the autumn — a so-called Silver Week — that would again be staggered by region and spread over five different periods.
In one of the two proposals on the table, Golden Week and Silver Week would be spread over five weeks, instead of one week; while the other proposal would, more confusingly, see the five zonal Golden Week and Silver Week periods overlapping each other a little to occupy a total span of 2 1/2 weeks each.
However, the changes — which would require legal amendments to national holiday laws, but which could be introduced as early as 2012 — do not mean Japan's salaried workers will get more holidays. Instead, some of the existing national holidays would simply be moved to different dates, while keeping the original ones — such as Constitution Day on May 3, Green Day on May 4 and Children's Day on May 5 — as non-holiday "memorial days."
The agency's logic goes like this. If people travel at different times, the yawning gap in travel costs between the peak and off-peak seasons would become smaller, making tourism affordable for more people. Tourists would also likely enjoy their vacations more, as they would experience less frustrating congestion, and so they would feel more inclined to travel more frequently and thus end up pumping more money into the tourism-related sectors of the economy. This would also help to stabilize the employment of people working in these sectors.
Full article at http://search.japantimes.co.jp/cgi-bin/fl20100321x3.html
ENDS