mytest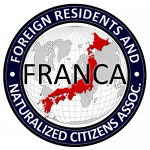 UPDATES ON TWITTER: arudoudebito
DEBITO.ORG PODCASTS now on iTunes, subscribe free
Hi Blog.  We've seen plenty of cases where Far-Right protesters who harass and even use violence towards people and counter-demonstrators doing so with impunity from the Japanese police (examples here, here, here, and within the movie Yasukuni).  However, it looks as though they went too far when this case below was brought up before a United Nations representative visiting Japan last March, and now arrests and investigations of the bullies are taking place (youtube video of that event here, from part two).  Good.  Arudou Debito on holiday
//////////////////////////////////////
Rightists arrested over harassment of schoolchildren
THE ASAHI SHIMBUN
2010/08/11 Courtesy of JK
http://www.asahi.com/english/TKY201008100352.html
KYOTO–Senior members of a group of "Net rightists" who hurled abuse at elementary schoolchildren attending a pro-Pyongyang Korean school were arrested by police on Tuesday.
The group, part of a new wave of extreme nationalist groups that use video-sharing websites to promote their activities, targeted children at Kyoto Chosen Daiichi Elementary School in the city's Minami Ward with taunts including "Leave Japan, children of spies" and "This school is nurturing North Korean spies."
A janitor, a snack bar operator, an electrician and a company employee, all men in their 30s and 40s, are suspected of playing leading roles in the demonstration near the school on Dec. 4 last year.
On Tuesday, police began questioning four people, including Dairyo Kawahigashi, 39, an executive of Zainichi Tokken o Yurusanai Shimin no Kai, which literally means, "a citizens group that does not approve of privileges for Korean residents in Japan," and is known as Zaitokukai for short.
Police also searched the Tokyo home of the group's chairman, Makoto Sakurai, 38.
The investigation centered on bringing charges of disrupting the classes and damaging the reputation of the elementary school, which is supported by the General Association of Korean Residents in Japan (Chongryon). The organization serves as North Korea's de facto embassy in Japan.
Two of the men arrested have executive roles in Zaitokukai itself: an electrician who serves as its vice chairman, and a janitor in a condominium building who manages its Kyoto branch. The other two belong to a group called Shuken-Kaifuku o Mezasu Kai (or Shukenkai, for short), which translates literally as "a group aiming at recovering sovereignty," and has close ties with Zaitokukai. One is a company employee who was head of Shukenkai's Kansai section. The other is a snack bar operator who used to help organize the same branch.
All four men are thought to have been present at the demonstration at the school on Dec. 4. About 10 people shouted slogans, some using loudspeakers.
They are also being investigated for damaging property by cutting a cord to a speaker in a nearby park.
Zaitokukai claims that the Korean school installed the speaker and a soccer goal in the park, which is managed by the city government, without permission. The school's students use the park as a playground.
A vice chairman of Zaitokukai told The Asahi Shimbun: "We tried to talk with the school after removing the illegally installed equipment. The school refused to talk, so we protested against them."
Police say the demonstration stopped classes and caused anxiety among some of the schoolchildren.
Zaitokukai was set up in December 2006, with Sakurai as its chairman. The Tokyo-based group says it has 9,000 members and 26 branches nationwide and claims about 200 members in Kyoto.
It is one of a new breed of rightist groups that use the Internet to promote themselves.
Zaitokukai films many of its protests and posts them on video-sharing websites.
The Zaitokukai vice chairman who talked to The Asahi Shimbun said he joined the group last July after seeing Sakurai in one of the videos.
He said his family was opposed to his involvement. "These activities are a big financial burden. But I'm doing them out of patriotism," he said.
ENDS
//////////////////////////////////////
在特会幹部ら、京都府警が聴取へ 朝鮮学校授業妨害容疑
2010年8月10日 朝日新聞
http://www.asahi.com/kansai/news/OSK201008100036.html
京都朝鮮第一初級学校(京都市南区)の前で、「日本から出て行け」などと拡声機で叫んで授業を妨害するなどしたとして、京都府警は、在日特権を許さない市民の会(在特会、本部・東京)の幹部ら数人から、威力業務妨害などの疑いで近く事情聴取する方針を固めた。
捜査関係者によると、在特会幹部らメンバー約10人は昨年12月4日昼、同初級学校の周辺で1時間近くにわたり、拡声機を使って「日本人を拉致した朝鮮総連傘下」「北朝鮮のスパイ養成所」「日本から出て行け。スパイの子ども」などと怒鳴り、授業を妨害した疑いなどが持たれている。
在特会のホームページによると、在特会は、同初級学校が、隣接する児童公園に朝礼台やスピーカー、サッカーゴールを無断で設置して「不法占拠」をしていると主張。これらを撤去したうえで街宣活動をしたとしている。在特会側は街宣の様子を撮影し、動画投稿サイト「ユーチューブ」などで流していた。
学校側は昨年12月末、威力業務妨害や名誉棄損の疑いなどで府警に告訴。その後も街宣活動があったため、今年3月に街宣の禁止を求める仮処分を京都地裁に申し立て、地裁は学校周辺で学校関係者を非難する演説やビラ配りなどの脅迫的行為を禁じる仮処分を決定した。さらに学校側は6月、在特会と街宣活動をしたメンバーらを相手取り、街宣の禁止と計3千万円の損害賠償を求めて提訴している。
京都市などによると、同初級学校は約50年前から、市が管理する児童公園を運動場代わりに使用。市は昨春以降、市の許可を得ていないとして設備の撤去を求めてきた。府警は、学校側の関係者についても、都市公園法違反容疑で立件するかどうか検討するとみられる。
昨年12月の街宣活動に参加した在特会メンバーの一人は、朝日新聞の取材に「公園の無断使用は許されない。自分たちはマイク一つで、ぎりぎりの範囲でやってきた。見る人が見たら共感してくれる」と話している。
在特会(桜井誠会長)は2006年に発足。在日韓国・朝鮮人の特別永住資格は「特権」と批判し、全国各地でデモ活動などを続けている。ホームページによると、全国に26支部あり、会員は9千人以上いるという。
/////////////////////////
「在特会」幹部ら逮捕 京都朝鮮学校の授業妨害容疑
2010年8月10日 朝日新聞
http://www.asahi.com/kansai/news/OSK201008100088.html
京都朝鮮第一初級学校(京都市南区)の前で「日本から出て行け」と拡声機で叫んで授業を妨害するなどしたとして、京都府警は10日、威力業務妨害容疑などで「在日特権を許さない市民の会」(在特会)の幹部ら4人を逮捕した。本部を置く東京の会長宅なども家宅捜索した。
府警によると、逮捕されたのは在特会副会長で電気工事業の川東大了(かわひがし・だいりょう)容疑者=大阪府枚方市=、在特会京都支部運営担当でマンション管理人の西村斉(ひとし)容疑者=京都市右京区=ら30〜40代の男性4人。
4人は他の在特会メンバーらとともに昨年12月4日昼、同校周辺で1時間近くにわたり、拡声機で「北朝鮮のスパイ養成所」「日本から出て行け。スパイの子ども」などと怒鳴って授業を妨害し、同校の名誉を傷つけた疑いがある。隣接する児童公園で、同校が管理するスピーカーのコードを切断したとする器物損壊容疑も持たれている。学校側が昨年12月に告訴した。
在特会は、市が管理する児童公園を学校が運動場代わりにし、スピーカーやサッカーゴールを無断で設置していた点をただそうとしたと主張。川東容疑者は逮捕前、朝日新聞の取材に「違法な設置物を撤去したうえで話し合おうとしたが、学校側に拒否されたので抗議しただけだ」と説明していた。
府警は、大勢のメンバーが押しかけて、ののしりの言葉を大音量で繰り返し、子どもたちを不安に陥れた点を重視。授業ができなくなる事態に追い込んだ結果は見過ごせないと判断した。
ENDS