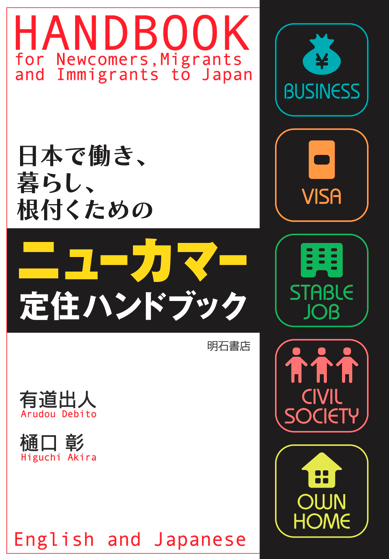 UPDATES ON TWITTER: arudoudebito
Hi Blog.  Just a quick blog entry for today.  I was in Nagoya a few days ago finishing up one of my intensive courses on Media Professionalism, and at checkout from my hotel who should I bump into on the elevator but somebody I could have sworn looked just like one of my heroes.
Ramos Rui, a famous soccer player who has done a great deal in my opinion for assimilation of NJ (he even naturalized in 1989), toughing it out in what would become the J-League, then the Japan National Team, was standing right there.  I asked him, he acknowledged, and we had a quick conversation in Japanese about things.
I don't think he knows as much about me as I do about him (of course — why should he?), but he was very cooperative when I asked if I could take a quick snap with my camera.  Here it is:
Again, Ramos-san is one of my heroes:  I have a poster of him on my office wall from the GOJ, encouraging people to vote IIRC, captioned "nihonjin to shite".  Bravo.  I think he should be leading the Japan Team, not Okada.  But again, what do I know about sport (and J soccer in particular), except that he's one of the few who toughed it out — and succeeded in making a name for himself!  Good for him.  Arudou Debito in Yokohama