mytest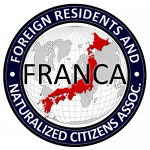 UPDATES ON TWITTER: arudoudebito
DEBITO.ORG PODCASTS now on iTunes, subscribe free

The Japan Times, Tuesday, July 6, 2010
JUST BE CAUSE
Japan's hostile hosteling industry
By DEBITO ARUDOU
Draft eleven with links to sources and alternate conclusion
Online version at http://search.japantimes.co.jp/cgi-bin/fl20100706ad.html
As you may know, Japan has no national civil or criminal legislation outlawing and punishing racial discrimination, meaning businesses with "Japanese only" signs aren't doing anything illegal.
Problem is, I'm not sure it would matter if such a law existed.
To illustrate, consider one business sector that — technically — cannot exclude customers by race or nationality: hotels. Article 5 of Japan's Hotel Management Law (ryokan gyoho, or HML) says that licensed accommodations cannot refuse service unless 1) rooms are full, 2) there is a threat of contagious disease, or 3) there is a issue of "public morals" (as in shooting porno movies there, etc.).
SOURCE:  https://www.debito.org/whattodoif.html#refusedhotel
However, as discussed here last week ("No need to know the law, but you must obey it," Zeit Gist, June 29), the law in Japan can be a mere technicality.
The HML is frequently ignored. Quick online searches (try Rakuten or Jalan) soon uncover hotels either outright refusing non-Japanese (NJ) lodgers, or, more circumspectly, those that say, "We don't take reservations from NJ without addresses in Japan" (which is still unlawful).
SOURCE:  Jalan:  (recently amended to say "NJ without domestic contact addresses" refused)
Rakuten:  (now amended to say "no bookings from overseas")
Still excluding:  http://travel.rakuten.co.jp/HOTEL/18497/18497_std.html
When I call these hotels and ask why they feel the need to exclude (it's my hobby), their justifications range from the unprofessional to the cowardly.
Most claim they can't provide sufficient service in English (as if that's all that NJ can speak), so naturally it follows that they won't provide NJ with any service at all. Or they say they have no Western-style beds (I wonder if they worry about people using chopsticks too?).
More clever managers claim "safety" (the trump card in Japanese culture), as in: "In case of an emergency, how can we communicate with NJ effectively to get them out of a burning building?" (When I ask how they would deal with blind or deaf Japanese customers, they become markedly less clever.)
The nasty managers hiss that NJ steal hotel goods or cause trouble for other guests, thus making it a crime issue. (After all, Japanese guests never get drunk and rowdy, or "permanently borrow" hotel amenities themselves, right?)
This attitude in Japanese hotels is surprisingly widespread. According to a 2008 government survey, 27 percent of them said they didn't want any NJ customers at all.
SOURCE:  https://www.debito.org/?p=1940
Some might claim this is no big deal. After all, you could go someplace else, and why stay at a place that doesn't want you there anyway? At least one columnist might claim that culturally insensitive NJ deserve to be excluded because some of them have been bad guests.
Fortunately, these apologist fringe opinions do limited damage. However, when a government agency allows — even promotes — the systematic exclusion of NJ clients, we have a real problem with the rule of law in Japan.
Consider the curious case of the Fukushima Prefectural Tourist Association ( www.tif.ne.jp ). In September 2007, I was notified that their English site was offering member hotels two preset options for "acceptance of foreigners" and "admittance of foreigners" (whatever that difference may be). Of the 142 hotels then listed, 35 chose not to accept or admit NJ customers.
SOURCE: https://www.debito.org/?p=1941
I contacted FPTA and asked about the unlawfulness. A month later their reply was they had advised all 35 hotels that they really, really oughta stop that — although not all of them would. For its part, FPTA said it would remove the site's "confusing" preset options, but it could not force hotels to repeal their exclusionary rules — FPTA is not a law enforcement agency, y'know. I asked if FPTA would at least delist those hotels, and got the standard "we'll take it under advisement."
Case closed. Or so I thought. I was doing some followup research last December and discovered that even after two years, FPTA still had the option to exclude on their Japanese Web site. And now nine times more hotels — 318 — were advertised as refusing NJ (gaikokujin no ukeire: fuka).
SOURCE: https://www.debito.org/?p=5619
I put the issue up on Debito.org, and several concerned readers immediately contacted FPTA to advise them their wording was offensive and unlawful. Within hours, FPTA amended it to "no foreign language service available" (gaikokugo taio: fuka).
This sounds like progress, but the mystery remains: Why didn't FPTA come up with this wording in Japanese on its own?
Moreover, unlike the Japanese site, FPTA's English site had stopped advertising that NJ were being refused at all. So instead of fixing the problem, FPTA made it invisible for NJ who can't read Japanese.
Furthermore, when researching this article last month, I discovered FPTA had revamped its site to make it more multilingual (with Korean and two Chinese dialects, as well as English). However, the multilingual site buttons for searching accommodations led to dead links (the Japanese links, however, worked just fine).
On May 24, a Mr. Azuma, head of FPTA's Tourism Department, told me it was taking a while to reword things properly. I asked if the past two years plus six months was insufficient. Miraculously, in time for this article, the foreign-language links are now fixed, and no more excluders can be found on the site.
However, the underlying problem has still not been fixed. Another NJ recently alerted me to the fact that the only hotel in Futaba town, Fukushima Prefecture, refused him entry on May 2. He had made the mistake of going up alone to the front desk and asking in Japanese if he could have a room. Management claimed none were available.
Suspicious, he walked outside and had his Japanese wife phone the hotel from the parking lot. Presto! A twin room was procured. She walked in, got the key, and all was sparkly.
When I phoned the hotel myself to confirm this story, the manager claimed that a room had just happened to open up right after my friend left. Amazing what coincidences happen, especially when this hotel — also featured on the FPTA Web site — advertises that they "can't offer services in foreign languages" (or, it seems, even if a foreigner speaks a nonforeign language).
Let's connect some dots: We have public policies working at cross-purposes. The Ministry of Land, Infrastructure, Transport and Tourism wants more NJ to visit and pump money into our economy, with Japan relaxing visa requirements for mainland Chinese tourists as of July 1. Yet the Ministry of Justice and other law enforcement agencies just want to keep policing NJ, and that includes deputizing hotels. This is why since 2005 they've been demanding hotels photocopy all NJ passports at check-in — again, unlawful (Zeit Gists, Mar. 8 and Oct. 18, 2005).
Of course, this assumes that anyone pays attention to the laws at all.
Japan's lack of legal support for hapless NJ tourists (not to mention residents) — who face unfettered exclusionism precisely where the HML says they shouldn't — are thus finding local government bodies conspiring against them.
SOURCES: https://www.debito.org/japantimes030805.html
https://www.debito.org/japantimes101805.html
Brains cooked yet? Now get a load of this:
As of June 1, the Toyoko Inn chain, already saddled with a history of poor treatment of NJ and handicapped customers, opened up a "Chinese only" hotel in Sapporo. When I called there to confirm, the cheery clerk said yes, only Chinese could stay there. Other NJ — and even Japanese — would be refused reservations!
I asked if this wasn't of questionable legality. She laughed and said, "It probably is." But she wasn't calling it out. Nor was anyone else. Several articles appeared in the Japanese media about this "exclusively Chinese hotel," and none of them raised any qualms about the legal precedents being set.
SOURCES:  Toyoko's history: https://www.debito.org/olafongaijincarding.html
and https://www.debito.org/?p=797
and http://search.japantimes.co.jp/cgi-bin/nn20060128a1.html
Sapporo Chinese Only: https://www.debito.org/?p=6864
So what's next? More hotels segregated by nationality? Separate floors within hotels reserved for Chinese, Japanese and garden-variety gaijin? What happens to guests with international marriages and multiethnic families? Are we witnessing the Balkanization of Japan's hosteling industry?
SOURCE:  http://www.google.com/hostednews/ap/article/ALeqM5hbo1xSifyRFYI3LW95Zfu_4u-drwD9GKOE8G0
Folks, it's not difficult to resolve this situation. Follow the rule of law. You find a hotel violating the HML, you suspend its operating license until they stop, like the Kumamoto prefectural government did in 2004 to a hotel excluding former Hansen's disease patients.
SOURCE:  http://search.japantimes.co.jp/cgi-bin/nn20040217a3.html
Oh wait — the ex-Hansen's patients were Japanese, so they deserve to have their legal rights protected. It sucks to be NJ: The laws, such as they are, don't apply to you anyway — if they are applied at all. Yokoso Japan.
ALTERNATIVE CONCLUSION (not chosen):
Oh wait — the ex-Hansen's patients were Japanese, so they deserve to have their legal rights protected.
Sucks to be NJ: Let NJ in our orderly society, and they cause so much confusion that people don't even feel the need to obey the law anymore. Now that even Japanese are being excluded, no doubt NJ will be blamed for disrupting the "wa" once again. Yōkoso Japan.
Debito Arudou coauthored the "Handbook for Newcomers, Migrants and Immigrants." Twitter arudoudebito. Just Be Cause appears on the first Community Page of the month. Send comments on this issue to community@japantimes.co.jp