mytest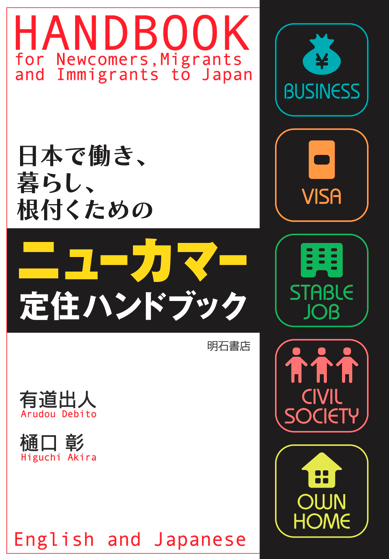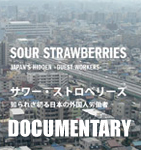 UPDATES ON TWITTER: arudoudebito
DEBITO.ORG PODCASTS now on iTunes, subscribe free
DEBITO.ORG NEWSLETTER JUNE 7, 2010
Table of Contents:
//////////////////////////////////////////////////
MORE DEBATES FROM BIZARROLAND
1) Eikawa GEOS claims in NZ court that workplace harassment is "The Japanese Way", loses big
2) JIPI's Sakanaka in Daily Yomiuri: "Japan must become immigration powerhouse" (English only, it seems)
3) Japan Times satirical piece on Gunma Isesaki bureaucrat beard ban
4) Kyodo: MOFA conducts online survey on parental child abductions and signing Hague Convention (in Japanese only)
5) Japan Times exposes dissent amidst scientist claims that eating dolphin is not dangerous
6) Economist London column on DPJ woes, passim on how senile Tokyo Gov Ishihara seems to be getting
7) Mark in Yayoi comments on Futenma affair: grant Okinawa its independence from Japan!
8 ) DEBITO.ORG PODCAST JUNE 1, 2010 (Japanese), May 15 speech in Kani-shi, Gifu-ken
UPDATES
9) AFP: Another hunger strike in Immigration Detention Center, this time in Ushiku, Ibaraki
10) Robert Dujarric in Japan Times: Immigrants can buoy Japan as its regional power gives way to China
11) Tangent: Yomiuri: Nouveau riche Chinese buying up Japan, Niseko
… and finally…
12) Japan Times JUST BE CAUSE column June 1, 2010: Okinawa Futenma is undermining Japanese democracy (full text)
//////////////////////////////////////////////////
By Arudou Debito in Sapporo, Japan (debito@debito.org)
RSS feeds, daily updates at www.debito.org. Twitter arudoudebito
Freely forwardable
MORE DEBATES FROM BIZARROLAND
1) Eikawa GEOS claims in NZ court that workplace harassment is "The Japanese Way", loses big
NZ Herald: The boss of a multi-national English language school in Auckland has been awarded $190,000 after an employment tribunal dismissed claims he was used to being treated "the Japanese way".
David Page was stripped of his job as regional director of GEOS New Zealand at a conference in 2008 and demoted to head of the company's Auckland language centre.
In April last year, he was fired by email after being given "one last chance" to make the school profitable.
Page launched an unfair dismissal claim against GEOS, which comes under the umbrella of the GEOS Corporation founded by Japanese businessman Tsuneo Kusunoki.
But the company responded by claiming that Page "accepted understanding of the 'Japanese way' of doing business". They went on to say he was used to Kusunoki "ranting", "berating" and "humiliating" people "so this was nothing new".
But the Employment Relations Authority said the company's failings were "fundamental and profound".
Member Denis Asher said the final warning was "an unscrupulous exploitation of the earlier, unlawful demotion". He said: "A conclusion that the 'Japanese way' already experienced by Mr Page was continuing to be applied is difficult to avoid."
COMMENT: GEOS forgot this ain't a Japanese courtroom where this actually might wash. They lose. Just goes to show you that what are considered working standards in Japan towards NJ (or anybody, really) aren't something that will pass without sanction in other fellow developed societies. Attitudes like these will only deter other NJ from working in Japanese companies in future. Idiots.
//////////////////////////////////////////////////
2) JIPI's Sakanaka in Daily Yomiuri: "Japan must become immigration powerhouse" (English only, it seems)
Sakanaka Hidenori, former head of the Tokyo Regional Immigration Bureau who has been written about on Debito.org various times, had an article on the need for immigration to Japan in the Daily Yomiuri the other day. Happy to see. However, I can't find a Japanese version in the paper anywhere. Tut. Excerpt follows:
"My view is that a low birthrate is unavoidable as a civilization matures.
Other industrially advanced countries have also turned into societies with low birthrates as they have matured. Advancements in education, increased urbanization, the empowerment of women and diversification of lifestyles also exemplify the maturity of a society.
Japan, a mature civilization, should expect to experience a low birthrate for at least the foreseeable future.
Even if the government's measures succeed in increasing the birthrate sharply and cause the population to increase, any era of population growth is far away and will be preceded by a stage of "few births and few deaths," where there are declines in both birth and mortality rates.
Accordingly, the only long-term solution for alleviating the nation's population crisis is a government policy of accepting immigrants. Promotion of an effective immigration policy will produce an effect in a far shorter time period than steps taken to raise the nation's birthrate.
We, the Japan Immigration Policy Institute, propose that Japan accept 10 million immigrants over the next 50 years.
We believe that to effectively cope with a crisis that threatens the nation's existence, Japan must become an "immigration powerhouse" by letting manpower from around the world enter the country."…
//////////////////////////////////////////////////
3) Japan Times satirical piece on Gunma Isesaki bureaucrat beard ban
Jay Klaphake: I would like to draw readers' attention to the outstanding work of the municipal government of Isesaki, Gunma Prefecture. After receiving complaints that citizens find bearded men unpleasant, Isesaki — just as all levels of Japanese government often do — took decisive action to address an important public concern: The city announced a ban on beards for municipal workers…
Tokyo Gov. Shintaro Ishihara has been quick to point to surveys that show government workers with beards are more likely to be supporters of voting rights for non-Japanese residents than clean-shaven employees. Excessive facial hair could even be used to mask an individual's foreign roots, meaning that many of the hirsute could be naturalized citizens or children of naturalized citizens…
A legal defense committee led by human-rights advocate Debito Arudou (of course he has a beard) and law professor Colin P. A. Jones is looking into whether Isesaki used off-budget secret funds to operate a barbershop in the basement of City Hall and provided free haircuts and shaves to public employees. Arudou reportedly tried to enter the barbershop but was refused access because his beard didn't look Japanese, even though he insisted that his beard did, in fact, become Japanese several years ago.
Professor Jones has apparently filed a freedom of information request for documents detailing whether, and how much of, taxpayers' money was used for the secret project. In response, the city said that no such documents could be found, no such barbershop exists, and furthermore it would be a violation of the privacy of the barber to say anything more…
//////////////////////////////////////////////////
4) Kyodo: MOFA conducts online survey on parental child abductions and signing Hague Convention (in Japanese only)
The Ministry of Foreign Affairs has just started asking for opinions from the public regarding Japan's ascension to the Hague Convention on the Civil Aspects of International Child Abduction (which provides guidelines for dealing with cases of children being taken across borders without the consent of both parents, as well as establishing custody and visitation).
Sounds good until you consider the contexts. We've already had a lot of Japanese media portraying the Japanese side of an international marriage as victims, fleeing an abusive NJ. Even the odd crackpot lawyer gets airtime saying that signing the Hague will only empower the wrong side of the divorce (i.e. the allegedly violent and-by-the-way foreign side), justifying Japan keeping its status as a safe haven. Even the Kyodo article below shies away from calling this activity "abduction" by adding "so-called" inverted quotes (good thing the Convention says it plainly).
But now we have the MOFA officially asking for public opinions from the goldfish bowl. Despite the issue being one of international marriage and abduction, the survey is in Japanese only. Fine for those NJ who can read and comment in the language. But it still gives an undeniable advantage to the GOJ basically hearing only the "Japanese side" of the divorce. Let's at least have it in English as well, shall we?
Kyodo article below, along with the text of the survey in Japanese and unofficial English translation. Is it just me, or do the questions feel just a tad leading, asking you to give reasons why Japan shouldn't sign? In any case, I find it hard to imagine an aggrieved J parent holding all the aces (not to mention the kids) saying, "Sure, sign the Hague, eliminate our safe haven and take away my power of custody and revenge." That's why we need both sides of the story, with I don't believe this survey is earnestly trying to get.
//////////////////////////////////////////////////
5) Japan Times exposes dissent amidst scientist claims that eating dolphin is not dangerous
Excerpt: On May 10, in a front-page lead story headlined "Taiji locals test high for mercury," The Japan Times reported the results of tests by the National Institute of Minamata Disease (NIMD) that found "extremely high methyl-mercury (MeHg) concentrations in the hair of some residents of Taiji, Wakayama Prefecture, where people have a tradition of eating whale and dolphin."
Meanwhile, commenting on Okamoto's advice for Taiji residents that it is "important that they decide what they should eat," Dr. Pal Wiehe, chief physician in the Department of Occupational Medicine, Public Health in the Danish-controlled Faroe Islands, said, "This is inappropriate advice… We have seen over a period of time that there were negative impacts at all levels in our neurological, physiological and psychological tests that were irreversible."…
Whatever the attempts in Japan to ignore questions surrounding the NIMD's approval for Japanese citizens to continue eating toxic dolphin, however, one of America's leading neurologists, Florida-based Dr. David Permutter — a recipient of the prestigious Linus Pauling Functional Medicine Award for his research into brain disease — was far less inhibited…
"These levels (of MeHg) are dramatically elevated. This practice of serving dolphin meat is tantamount to poisoning people; they may as well serve them arsenic, it would be no less harmful! What they're doing is wrong on every count; it's the wrong thing to do for the people and the wrong thing to do for the dolphins. No matter how you look at this, it's perverse — it's a tragedy and it should be condemned. If the role of government is to protect the people, then they're failing miserably in their role."
COMMENT: It's not the first time I've seen GOJ/public pressure interfere with the scientific community in Japan. Two examples come to mind, archived at Debito.org: 1) Japan's Demographic Science making "Immigration" a Taboo Topic, and 2) Apple Imports and the Tanii Suicide Case.
//////////////////////////////////////////////////
6) Economist London column on DPJ woes, passim on how senile Tokyo Gov Ishihara seems to be getting
Here's an (outdated, but still) thought-provoking essay on Japanese politics from The Economist (London). Within it is a vignette on Tokyo Governor Ishihara getting all pissy about how Japanese men are being emasculated, based upon the way they are allegedly being forced to urinate. The other points within the essay are more important, but I find it singularly impressive how a leader of one of the world's cities could go off on such an irrelevant and unprofessional tangent before a member of the international press (who, charitably, passes it off as the rantings of a grumpy old man). That's just one more signal to me, however, of how senile Ishihara has become. Only one more year of the man left in office, fortunately.
Excerpt: "A black dog of a depression has settled back over the country's politics, affecting both main parties. In opposition the LDP has unravelled with impressive speed. In late April the country's favourite politician, Yoichi Masuzoe, a rare combination in the LDP of ambition and ideas, joined a stream of high-profile defectors forming new parties. He calls for refreshing change: deregulation, decentralisation and — crucially for a country with too many paws on the levers of power — a halving of the number in the Diet (parliament).
For the moment, such groupings have not captured the public imagination. They contain too many lone wolves and grumpy old men, such as the governor of Tokyo, Shintaro Ishihara, who is responsible for the naming of one notable new party, Tachiagare Nippon!●literally, Stand Up, Japan! When Banyan once called on him, he launched into a tirade about Japanese men cowed by their womenfolk into sitting down when they pee."
//////////////////////////////////////////////////
7) Mark in Yayoi comments on Futenma affair: grant Okinawa its independence from Japan!
Mark in Yayoi on Okinawa Futenma Issue: Debito, when reading your essay, I was surprised to find that I agreed with you, but for almost totally opposite reasons…
The American occupation of Okinawa, unjust as it might be, is a net benefit to the mainland Tokyo government, which gets protection while simultaneously pretending that it's "Japan" bearing the burden when in fact it's Okinawa that suffers — they're the people putting up with the loud airplanes and unruly soldiers. And these people bearing the cost of the protection were never seen as equals by Tokyo — they were used as human shields in a hopeless defense of Japan in 1945, and used as tax-paying slaves in the decades before that.
The US bases need to leave, and Okinawa needs to be free. Not free from the US, and not free to be Japan's 47th prefecture (both chronologically and on the status totem pole), but free to be *its own independent nation.*
Exactly what "sovereignty" can the Tokyo government legitimately claim over the people of Okinawa, if we're trying to redress past wrongs?...
//////////////////////////////////////////////////
8 ) DEBITO.ORG PODCAST JUNE 1, 2010 (Japanese), May 15 speech in Kani-shi, Gifu-ken
This month's podcast is a speech I gave in Japanese last month in Gifu Prefecture, Kani City.
Talk title: "Otonari ni gaikokujin ga kitara…", where I'm discussing what needs to be done to help NJ assimilate.
I am reading from a powerpoint. Follow along with me if you like at http://www.debito.org/kanishi051510.ppt
1hr 40 minutes, uncut. Hear me in action.
Download free from iTunes or listen at
http://www.debito.org/?p=6813
//////////////////////////////////////////////////
UPDATES
9) AFP: Another hunger strike in Immigration Detention Center, this time in Ushiku, Ibaraki
AFP: Scores of foreigners in a Japanese immigration detention centre have been on hunger strike for more than a week, demanding to be released and protesting the mysterious death of an African deportee.
Some 70 detainees — many of them Sri Lankans and Pakistanis — have refused food since May 10, also seeking to highlight suicides there by a Brazilian and a South Korean inmate, say their outside supporters.
The protest comes after UN rights envoy Jorge Bustamante in March raised concerns about Japan's often years-long detentions of illegal migrants, including parents with children as well as rejected asylum seekers…
Human rights activists, lawyers and foreign communities have complained for years about conditions at Ushiku and Japan's two other such facilities, in the western prefecture of Osaka and in southwestern Nagasaki prefecture.
At Ushiku, about 380 people are detained, with eight or nine inmates living in rooms that measure about 20 square metres (215 square feet), said Tanaka, a member of the Ushiku Detention Centre Problem Study Group.
"They are crammed into tiny segmented rooms that are not very clean, and many contract skin diseases," she told AFP…
Hiroka Shoji of Amnesty International Japan said: "The immigration facilities are supposed to be places where authorities keep foreigners for a short period before deportation.
"But some people have been confined for over two years as a result. The government must introduce a limit to detentions."
//////////////////////////////////////////////////
10) Robert Dujarric in Japan Times: Immigrants can buoy Japan as its regional power gives way to China
Excerpt: It is not possible to spend more than a few minutes with a Japanese diplomat or scholar without hearing the "C," namely China. Most of them are convinced that the People's Republic is expanding its global influence while Japan's is shrinking. The entire world, and most worryingly Asia, which used to look toward Japan when Harvard scholar Ezra Vogel crowned it "No. 1– now sees China not only as the country of the future but already as today's only Asian giant…
There is one area, however, where Japan could engage in a strategy that would simultaneously help its economy and give it an edge over China. This is immigration. Japan is unique among economies that are highly developed and in demographic decline in having so few immigrants. In fact, even European states that are in much better demographic condition also have large numbers of foreigners and recently naturalized citizens in their labor force.
The domestic economic advantages of a more open immigration policy are well documented. What is less understood is how it can be used as a foreign policy instrument. If Japan were home to several million guest workers, the country would become the lifeline of tens of millions of individuals back in their homeland who would benefit from the remittances of their relatives in the archipelago. Its economic role in the lives of some of these countries would become second to none. Many individuals would start to study Japanese, in the hope of one day working in the country…
COMMENT: If Japan offers the promise of domestic work, and if "Many individuals would start to study Japanese, in the hope of one day working in the country.", then it had better make good on the promise of offering equal opportunity for advancement and assimilation regardless of background, by enacting laws that protect against discrimination. We were made a similar promise under the purported "kokusaika" of the Bubble Era. That's why many of our generation came to Japan in the first place, and decades later feel betrayed by the perpetual second-class status.
//////////////////////////////////////////////////
11) Tangent: Yomiuri: Nouveau riche Chinese buying up Japan, Niseko
Yomiuri: China has also replaced Australia as the main foreign player in tourism and investment in and around Niseko, a southwestern Hokkaido town recently popular among foreign visitors as a ski resort.
"Australia was once the chief player in tourism and investment here. Since the [global] financial crisis, however, there has been an increase in the number of Chinese companies [conducting such activities]," Tomokazu Aoki, a senior official of Niseko Promotion Board Co.'s secretariat, said.
Founded in 1897, Niseko's Yamada Onsen Hotel is renowned as the first resort to be built in the area. However, sold to a Chinese corporation this year, the hotel will reportedly be rebuilt as a villa-style accomodation.
A relative newcomer, the Hanazono ski resort has also been acquired by a foreign buyer, a Hong Kong-based communications company.
All this means progress and the go-ahead for further resort development in Niseko.
In April, The Times, a British newspaper, carried an article that read: "Chinese visitors to Niseko used to take a simple view of apres-ski: head to the nearest izakaya and scoff as much Hokkaido crab as possible. Nowadays, after the last run of the day, they scramble for the nearest real estate agent. The Chinese who come to this resort generally have money, are hungry for luxury and find a Japan that, increasingly, is for sale at knockdown prices."
A local real estate agent said, "Most villas here are priced between 50 million yen and 100 million yen. Few Japanese can purchase such property, but there are Chinese paying cash to buy them."
The business-savvy Chinese view the resorts as moneymaking assets and rent the villas out to tourists except when they themselves wish to stay there. This can earn them annual profits equivalent to about 5 percent of the villas' original purchase price.
It is a trend that is set to continue. Teikoku Databank Ltd. estimates more than 300 Japanese corporations are currently funded by Chinese capital. Honma Golf Co., a major golf equipment manufacturer, is one of the latest — it became a Chinese subsidiary this year.
//////////////////////////////////////////////////
… and finally…
12) Japan Times JUST BE CAUSE column June 1, 2010: Okinawa Futenma is undermining Japanese democracy (full text)
JUST BE CAUSE
Futenma is undermining Japanese democracy
The Japan Times: Tuesday, June 1, 2010
By DEBITO ARUDOU
http://search.japantimes.co.jp/cgi-bin/fl20100601ad.html
Times are tough for the Hatoyama Cabinet. It's had to backtrack on several campaign promises. Its approval ratings have plummeted to around 20 percent. And that old bone of contention — what to do about American military bases on Japanese soil — has resurfaced again.
http://search.japantimes.co.jp/cgi-bin/nn20100430a1.html
The Okinawa Futenma base relocation issue is complicated, and Prime Minister Yukio Hatoyama has devoted too much time to a battle he simply cannot win. If the American troops stay as is, Okinawan protests will continue and rifts within the Cabinet will grow. If the troops are moved within Japan, excessive media attention will follow and generate more anti-Hatoyama and anti-American sentiment. If the troops leave Japan entirely, people will grumble about losing American money.
http://search.japantimes.co.jp/cgi-bin/nn20100526a1.html
So let's ask the essential question: Why are U.S. bases still in Japan?
One reason is inertia. America invaded Okinawa in 1945, and the bases essentially remain as spoils of war. Even after Okinawa's return to Japan in 1972, one-sixth of Okinawa is technically still occupied, hosting 75 percent of America's military presence in Japan. We also have the knock-on effects of Okinawan dependency on the bases (I consider it a form of "economic alcoholism"), and generations of American entrenchment lending legitimacy to the status quo.
Another reason is Cold War ideology. We hear arguments about an unsinkable aircraft carrier (as if Okinawa is someplace kept shipshape for American use), a bulwark against a pugilistic North Korea or a rising China (as if the DPRK has the means or China has the interest to invade, especially given other U.S. installations in, say, South Korea or Guam). But under Cold War logic including "deterrence" and "mutually assured destruction," the wolf is always at the door; woe betide anyone who lets their guard down and jeopardizes regional security.
http://en.wikipedia.org/wiki/Unsinkable_aircraft_carrier
Then there's the American military's impressive job of preying on that insecurity. According to scholar Chalmers Johnson, as of 2005 there were 737 American military bases outside the U.S. (an actual increase since the Cold War ended) and 2.5 million U.S. military personnel serving worldwide. What happened to the "peace dividend" promised two decades ago after the fall of the Berlin Wall? Part of it sunk into places like Okinawa.
http://www.alternet.org/story/47998/
But one more reason demonstrates an underlying arrogance within the American government: "keeping the genie in the bottle" — the argument that Japan also needs to be deterred, from remilitarizing. The U.S. military's attitude seems to be that they are here as a favor to us.
Some favor. As history shows, once the Americans set up a base abroad, they don't leave. They generally have to lose a war (as in Vietnam), have no choice (as in the eruption of Pinatubo in the Philippines), or be booted out by a dictator (as in Uzbekistan). Arguments about regional balances of power are wool over the eyes. Never mind issues of national sovereignty — the demands of American empire require that military power be stationed abroad. Lump it, locals.
http://en.wikipedia.org/wiki/Mount_Pinatubo
http://www.washingtonpost.com/wp-dyn/content/article/2005/07/29/AR2005072902038.html
But in this case there's a new complication: The Futenma issue is weakening Japan's government.
Hatoyama has missed several deadlines for a resolution (while the American military has stalled negotiations for years without reprisal), enabling detractors to portray him as indecisive. He's had to visit Okinawa multiple times to listen to locals and explain. Meanwhile, the opposition Liberal Democratic Party claims Hatoyama is reneging on a promise (which is spoon-bitingly hypocritical, given the five decades the LDP completely ignored Okinawa, and the fact that Hatoyama has basically accepted an accord concluded by the LDP themselves in 2006). And now, with Mizuho Fukushima's resignation from the Cabinet, the coalition government is in jeopardy.
http://search.japantimes.co.jp/cgi-bin/nn20100525a6.html
http://search.japantimes.co.jp/cgi-bin/ed20100530a1.html
Futenma is taking valuable time away from other policies that concern Japan, such as corruption and unaccountability, growing domestic economic inequality, crippling public debts, and our future in the world as an aging society.
As the momentum ebbs from his administration, Hatoyama is in a no-win situation. But remember who put him there. If America really is the world's leading promoter of democracy, it should consider how it is undermining Japan's political development. After nearly 60 years of corrupt one-party rule, Japan finally has a fledgling two-party system. Yet that is withering on the vine thanks to American geopolitical manipulation.
We keep hearing how Japan's noncooperation will weaken precious U.S.-Japan ties. But those ties have long been a leash — one the U.S., aware of how susceptible risk-averse Japan is to "separation anxiety," yanks at whim. The "threatened bilateral relationship" claim is disingenuous — the U.S. is more concerned with bolstering its military-industrial complex than with Asia's regional stability.
In sum, it's less a matter of Japan wanting the U.S. bases to stay, more a matter of the U.S. bases not wanting to leave. Japan is a sovereign country, so the Japanese government has the final say. If that means U.S. forces relocating or even leaving completely, the U.S. should respectfully do so without complaint, not demand Japan find someplace else for them to go. That is not Japan's job.
Yet our politicians have worked hard for decades to represent the U.S. government's interests to the Japanese public. Why? Because they always have.
The time has come to stop being prisoners of history. World War II and the Cold War are long over.
That's why this columnist says: Never mind Futenma. All U.S. bases should be withdrawn from Japanese soil, period. Anachronisms, the bases have not only created conflicts of interest and interfered with Japan's sovereignty, they are now incapacitating our government. Japan should slip the collar of U.S. encampments and consider a future under a less dependent, more equal relationship with the U.S.
———————————
Debito Arudou coauthored the "Handbook for Newcomers, Migrants and Immigrants." Twitter arudoudebito. Just Be Cause appears on the first Community Page of the month. Send comments to community@japantimes.co.jp
//////////////////////////////////////////////////
That's all for today. Thanks to everyone for reading!
Arudou Debito in Sapporo, Japan (debito@debito.org)
RSS feeds, daily updates at www.debito.org. Twitter arudoudebito
DEBITO.ORG NEWSLETTER JUNE 7, 2010 ENDS