Posted by Dr. ARUDOU, Debito on August 10th, 2012
Books etc. by ARUDOU Debito (click on icon):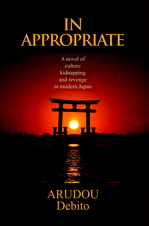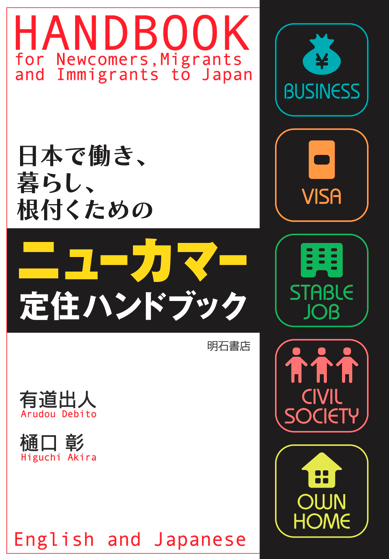 UPDATES ON TWITTER: arudoudebito
DEBITO.ORG PODCASTS on iTunes, subscribe free
Hi Blog.  The Sanitizer-General I referred to in my last Japan Times JUST BE CAUSE column is at it again:
==============================
石原都知事「西洋人の柔道はけだもののけんか」
(読売新聞 2012年8月4日06時03分 スポーツ報知)courtesy of MS
http://hochi.yomiuri.co.jp/topics/news/20120803-OHT1T00324.htm

東京都の石原慎太郎知事(79)は3日の定例会見で、ロンドン五輪で柔道勢の苦戦が続いていることについて「西洋人の柔道ってのは、けだもののけんかみたい。(国際化され)柔道の醍醐(だいご)味ってどっかに行っちゃったね」と話した。「ブラジルでは、のり巻きにチョコレート入れて食うってんだけど、これはすしとは言わない。柔道もそうなっちゃった」と述べた。
==============================
ENDS
Translation (by Debito):
Yomiuri:  Tokyo Governor Ishihara Shintaro (79) said at his regular press conference on August 3, regarding the difficulties the Japanese judo team is having at the London Olympics, "Watching Westerners do judo is like watching beasts fight.  An internationalized judo has lost its exquisite charm."  He added, "In Brazil, it's said that they eat chocolate in their norimaki, but I wouldn't call that 'sushi'.  It's a shame that judo has also gone the same way."
That's the entire article.  How sporting of him.  These are the type of people who, for example, seek to keep NJ out of Sumo by limiting stable to one "foreign wrestler", and they include naturalized citizens as "foreign" as well (unlawful under the Nationality Law; still waiting for the lawsuit).  Judo will be the "Japanese sport that got away" since they "internationalized" it, I guess; but that's why it's an Olympic event and Sumo, run by racists (and sexists), will never be.
Anyway, for the record.  This will be my penultimate post before vacationing for the summer.  Arudou Debito