mytest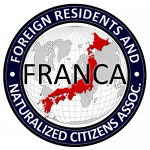 Yomiuri: Regarding conditions for foreign trainees in Japan, the [US State Department] noted "the media and NGOs continued to report abuses including debt bondage, restrictions on movement, unpaid wages, overtime, fraud and contracting workers out to different employers — elements which contribute to situations of trafficking." The Japanese government has not officially recognized the existence of such problems, the report said. It also said Japan "did not identify or provide protection to any victims of forced labor."
Asahi: The report said, "Japan is a destination, source, and transit country for men, women, and children subjected to forced labor and sex trafficking… The State Department recommended the Japanese government strengthen efforts to investigate, prosecute and punish acts of forced labor, including those that fall within the foreign trainee program.
COMMENT: The U.S. State Department report text in full included in this blog entry.
https://www.debito.org/?p=9171
///////////////////////////////////////////
16) Asahi: NJ Nurse trainees leave Japan despite 1-year extension to taking qualifying test
The GOJ is trying to plug the leak of NJ trainee nurses leaving Japan despite their best efforts on the qualifying exam. But after all these years of insufficient institutional support, it's too little, too late, and disorganized at that; according to the Asahi article below, morale is clearly low for them. Mayhaps the jig is up, and word is getting round at last that the NJ nurse training program was after all just another guise for a revolving-door labor force?
Asahi: Many Indonesian nurse trainees who failed their exams have returned home amid confusion over who would be allowed to stay for another year to retake the test.
The government decided to allow 68 of the 78 Indonesians who failed this year's nursing exam to stay and take another exam next year. But 25 of the 91 Indonesians who took the exam in March have already left.
"I first heard about an extended stay some time ago, but I was not given any details," said a woman in her 30s who failed the exam and left in April. "After all, I think we are not needed."…
[Another] woman, who failed in the exam by a slight margin, knew she could be allowed to stay. But she said she has lost her enthusiasm to work in Japan because of a lack of support from the government.
https://www.debito.org/?p=9095
///////////////////////////////////////////
17) Quoted in Asia Weekly: "Falling birthrate, rising life expectancy afflict Japan"
China Daily/Asia Weekly: An obvious concern is whether fewer tax-paying workers will be able to support more benefit-claiming retirees. Japan's healthy personal savings may help in that regard. A more human question is, "Who will provide the daily care the elderly require?"…
In 2010, of the 257 Filipinos who took the [qualifying exam to become a healthcare worker in Japan], only one passed. The success rate for Filipinos and Indonesians over the first two years of the program was also less than 1 percent, prompting some to regard the exam as a contrivance designed to restrict foreign professionals' period of stay.
"Japan has long maintained a tacit revolving-door policy for migrant labor," says Arudou Debito, a naturalized- Japanese human-rights activist and researcher on internationalization.
"The Japanese government imports cheap young workers during their most productive labor years, but under short-term work visa regimes to ensure they don't settle here. In that sense, what is happening to the caregivers and nurses is completely within character."
https://www.debito.org/?p=9176
///////////////////////////////////////////
18 ) Child Abductions Issue: How Japan's debate on defining "Domestic Violence", the loophole in enforcing the Hague Treaty, is heading in the wrong direction
Here is a report from a Debito.org reader who translates how the debate on Domestic Violence in Japan (being cited as a reason to create loopholes in Japan's enforcement of the upcoming signatory status with the Hague Treaty on Child Abductions) is being stretched to justify just about any negative behavior (including non-tactile acts) as "violent". And note how the checklist of "violent" acts below approaches the issue with the woman as perpetual victim and the man as perpetrator. If accepted as the standard definition, imagine just how much further this will weaken the fathers' position in any Japanese divorce negotiation.
NGO Sayasaya: Checklist for Women
Please check any of these if you have experienced them:
He sulks if I deviate in any way from what he has requested of me.
He quickly blames me whenever something goes wrong.
When I go out alone, he calls my cell phone regularly.
He is reluctant to associate with my friends and parents.
He is angry if I come home late…
Checklist for Men
Please check any of these if you have experienced them:
I have yelled at her.
I wish that she would only have eyes for me.
Sometimes I don't answer her when she wants to talk to me.
While speaking with her, I have stood up and got close to her.
She has thought that I made fun of her…
Source: Dr. Numazaki Ichirou "Why Do men choose violence?"
According to Professor Numazaki, the producer of this list, a check mark next to even ONE item indicates a DV event. (For women who checked off one item, they have been a victim of DV and, for men, any checks indicate that that man was a perpetrator of DV.)
https://www.debito.org/?p=9099
///////////////////////////////////////////
19) Weekend Tangent: The euphoria of collective attack and parental alienation syndrome
As a Weekend Tangent, and a corollary to yesterday's blog post about the debate on definitions of Domestic Violence in Japan, here is a discussion from a psychologist on what sort of person will probably be most likely to take advantage of "violence" that is not physically violent in nature: a bully, who uses collective attack and parental alienation as a means to extract revenge on a spouse. Under Japan's increasingly blurry definitions of serious matters of violent behavior, this means that bullies will also be able to enlist the authorities' help in carrying out their bullying.
Psychologist: The emotionally abusive bully who engages in mobbing (or parental alienation) revels in the excitement produced by their animosity. It produces a pleasurable buzz or rush in them. Westhues (2002) refers to this as "the euphoria of collective attack."
Parental Alienation and Personality Disorders…
https://www.debito.org/?p=9103
///////////////////////////////////////////
PODCASTS
20) PODCAST: KQED-FM Pacific Time broadcast 14 Dec 2000, Arudou Debito reports on naturalizing in Japan (part 1 of 3)
ARUDOU DEBITO ON JAPANESE NATURALIZATION PROCESS. Writeup from KQED-FM, San Francisco NPR:
"Pacific Time correspondent Arudou Debito in Sapporo, Japan, gives the first of three talks on the why and how of the process he underwent as a Caucasian American to become a naturalized Japanese citizen."
Duration four minutes, broadcast on KQED-FM's Pacific Time weekly radio segment December 14, 2000.
This is a time capsule of attitudes a decade ago, mere weeks after becoming a Japanese citizen, part one of three. Enjoy.
https://www.debito.org/?p=9208
///////////////////////////////////////////
21) PODCAST: KQED-FM Pacific Time broadcast 21 Dec 2000, Arudou Debito reports on J naturalization process (part 2 of 3)
https://www.debito.org/?p=9210
///////////////////////////////////////////
22) PODCAST: KQED-FM Pacific Time broadcast 28 Dec 2000, Arudou Debito reports on naturalizing and name changes in Japan (part 3 of 3)
https://www.debito.org/?p=9212
///////////////////////////////////////////
23) PODCAST: NPR All Things Considered on Arudou Debito's naturalization July 3, 2003
ARUDOU DEBITO ON JAPANESE NATURALIZATION. Writeup from NPR's "All Things Considered" program:
"NPR's Eric Weiner tells the story of David Aldwinckle, a New York native who has taken the rare step of becoming a citizen of Japan. An outspoken man, David Aldwinckle rejects the notion that there's one Japanese way of doing anything — an attitude that gets him into trouble sometimes. Yet he was able to get through the rigorous process of securing Japanese citizenship."
Duration 4 minutes 45 seconds, broadcast on National Public Radio July 3, 2003. Enjoy!
https://www.debito.org/?p=9214
///////////////////////////////////////////
24) PODCAST: NPR All Things Considered on Brooklynite Anthony Bianchi's election to Inuyama City Council, April 30, 2003
NPR ON BROOKLYNITE ANTHONY BIANCHI'S ELECTION TO INUYAMA CITY COUNCIL, broadcast on National Public Radio April 30, 2003. Writeup from NPR:
"NPR's Melissa Block talks with Tony Bianchi, a Brooklyn native who was elected to the Inuyama city council in Japan last Sunday, about his campaign and its outcome. Bianchi is a naturalized Japanese citizen and the first person of North American origin ever to be elected to public office in Japan."
Duration 4 minutes 15 seconds. Enjoy!
https://www.debito.org/?p=9219
///////////////////////////////////////////
25) DEBITO.ORG PODCAST JULY 1, 2011: FCCJ Book Break on IN APPROPRIATE, June 28, 2011
In this podcast: Book Break at the Foreign Correspondents Club of Japan on my new book "IN APPROPRIATE: A novel of culture, kidnapping, and revenge in modern Japan". June 28, 2011, Tokyo Yurakucho, with a large discussion on child abductions after divorce in Japan.
The presentation and Q&A in its entirety. 1 hour 20 minutes. No cuts. Enjoy!
https://www.debito.org/?p=9197
///////////////////////////////////////////
… and finally…
26) Japan Times JUST BE CAUSE Column July 5, 2011: "Lives such as Daniel's deserve to be honored in these pages"
JUST BE CAUSE
Lives such as Daniel's deserve to be honored in these pages
By DEBITO ARUDOU
The Japan Times: Tuesday, July 5, 2011
http://search.japantimes.co.jp/cgi-bin/fl20110705ad.html
Photo of Daniel at the blog. Excerpt:
One problem with our NJ brethren who leave us — through returning to their native countries, finding opportunities elsewhere, or, in Daniel's case, death — is the disappearance of institutional memory. With a constant recycling of people, we as a community often know little of what happened before us, and have to start again from scratch.
That is the ultimate disempowerment: the ability to erase someone's life work by not recognizing it.
This is why, at least in the case of death, we have an obligation to honor and remember NJ lives and efforts. Otherwise what is the point of making those efforts in the first place?
So let me propose a corrective measure: obituaries in The Japan Times. We should offer, say, a "Legacy Corner," where someone who knew a recently deceased NJ of note well can submit a eulogy for possible publication. This way a print record remains of what they contributed to Japan and to us.
Many overseas newspapers, including The Guardian, already have this system in place. So should the JT…
https://www.debito.org/?p=9184
///////////////////////////////////////////
All for today. Should be taking a break for the summer, meaning back by September or so so stop by Debito.org in the interim!
Arudou Debito (debito@debito.org, www.debito.org)
Podcast subscription available on iTunes (search term Debito.org), RSS feed at debito.org, Twitter arudoudebito.
DEBITO.ORG NEWSLETTER JULY 18, 2011 ENDS