mytest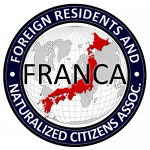 UPDATES ON TWITTER: arudoudebito
DEBITO.ORG PODCASTS on iTunes, subscribe free
Hi Blog.  As another move by the GOJ to stimulate our economy through tourism (first big move was the Chinese back in July), we have the easing of visa restrictions for subcontinental Indians too.  Good idea.  Arudou Debito
/////////////////////////////////////////////////////
Visa to Japan will come easy after PM visit
By Amitav Ranjan
Indian Express.com Sat Oct 23 2010, courtesy of JM
http://www.indianexpress.com/news/Visa-to-Japan-will-come-easy-after-PM-visit/701268

Visiting Japan for business or holiday will be easier after Prime Minister Manmohan Singh's official tour to the country starting Sunday. After negotiating for four years, the two countries are set to sign a memorandum that will provide longer duration visas to Indians.
The new visa deal will benefit businesspersons the most who —on receipt of a request letter from "a duly recognized company" or from chambers of commerce or industry or trade groups —will be eligible for a five-year multiple-entry visa instead of the current "short-term" 90-day visa. Their dependents will automatically be eligible for three-year multiple entry visas. These applicants will also be exempt from submitting a host of supporting documents.
Tourists employed with listed firms, government or public sector undertakings and eminent persons will also be exempt from furnishing proof of funding their stay or presenting confirmed air tickets to apply for the 90-day visa. Additionally, those traveling in package tours run by operators (designated by Japan and registered in India) will get single entry 90-day visa with the tour operator merely submitting the package booking documents.
ENDS